Our Team

Duane Guina, Executive Director

Duane is the founding director of Farmland Legacies. He left Farm Credit Canada (FCC) to pursue a dream by creating an alternative way of looking at land ownership and how humanity relates to mother earth. Duane grew up on the family farm near Radisson SK, obtained his degree in Agricultural Economics from the University of Saskatchewan, and spent 12 years with FCC. That background prepared him to answer the call of the spirit and venture out into the reality which Farmland Legacies has become.

When not busy with work, Duane enjoys curling, reading, nature and travelling – especially in the winter!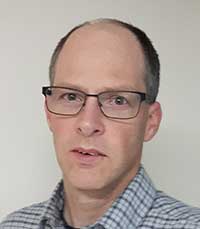 Steven Wiebe, Office Manager

Steven Wiebe has served as the part-time Office Manager since late 2011 and keeps a sharp eye out for all those details which help the organization run smoothly and efficiently. Raised in small-town Saskatchewan with farming roots going back deep into his family history, Steve believes in the community and family-building benefits of agriculture. Steve loves to hike, write, and spend time with his wife and kids. But he does NOT like sour cream; don't get him started on that topic ...
Our Board of Directors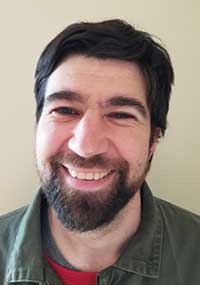 Benjamin Martens Bartel

Ben, along with his wife Lisa, their three children, and his parents, operate a small mixed farm near Lanigan, Saskatchewan. They grow a full suite of vegetables in their market garden and raise pigs, chickens, and cattle.

Before returning to the family farm, Ben studied theology and politics, worked for Winnipeg food banks, and volunteered with refugee resettlement. This heady mix of influences led to an interest in sustainable and regenerative agriculture as well as equitable food distribution.

Ben's first interaction with Farmland Legacies was through a Heifer International-sponsored livestock program in 2011 and, soon after, he became a board member.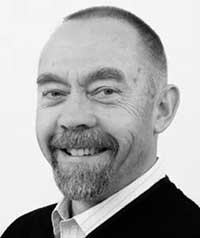 Henry Comerford

Henry Comerford is a retired Anglican priest who has served in parish ministry, military chaplaincy and diocesan administration. Henry has also been a bee keeper for over 20 years and, with his family, take care of 1,500 hives. Henry believes care of the earth is a spiritual responsibility and how we manage farmland is a very important part of that responsibility. Farmland management practices like chemical application, crop diversity and the preservation of wildlife habitat are all critical issues for the health of honey bees and, by extension, the rest of us. Henry sees Farmland Legacies as an opportunity to explore how responsible farm management practices, financial viability and spiritual values can come together for the good of the environment and the people who live in it.

If you catch Henry on a day when he is not farming, you might find him working on a vintage machine from the 1970's. It might be his old Harley Shovelhead that needs a new rear wheel or a John Deere tractor that is only truly happy when it is leaking hydraulic fluid.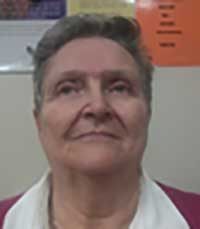 Rosellen Bjarnason

Rosellen grew up on a farm northeast of Mozart SK where her family raised livestock and grew grain. After marrying and moving to the Wynyard area, Rosellen has lived in the same farmyard for over 45 years.

Rosellen learned about Farmland Legacies several years ago when a nephew was introduced to the cow/calf "loan" operation in place at the time. In 2018 she became involved on the board level. Rosellen is a Licensed Lay Worship Leader with the United Church of Canada.

Rosellen brings her knowledge of living in a farming area and a desire to see farms stay sustainable. She wants to work toward fair farming prices and that farmers receive what they are due. Producing nutritious food that is as chemical free as possible is also one of her goals.

Rosellen enjoys singing, baking, knitting, crocheting, sewing, supporting her grandchildren in their endeavors, and sharing time with family and friends.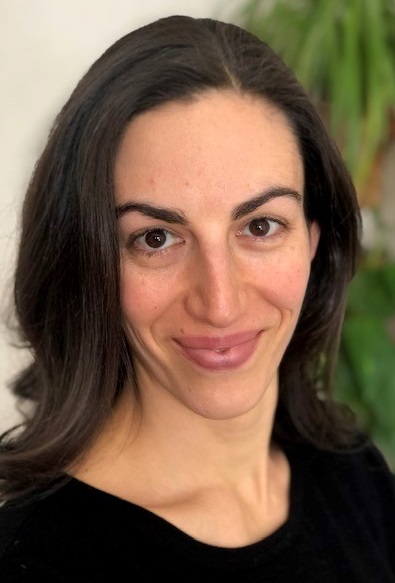 Serena La Posta

Serena lives in Regina, where she was born and raised. Since her teenage years she has had an interest in both agriculture and food sovereignty.

Her first connection with Farmland Legacies was as a volunteer in 2014. Since then, she and her husband Matt have had a variety of internships and experiences on several different farms.

While Regina remains home base, since 2020 Serena has been growing a large country garden in the Indian Head region, where she and Matt grow enough vegetables to supply their own needs and well as surplus to sell to their community.

When she isn't gardening, Serena teaches yoga, loves learning languages, and sings as both a chorister and a soloist.