April 25, 2018
The new calves of 2018 are making their appearance!  Thank goodness the snow is finally gone.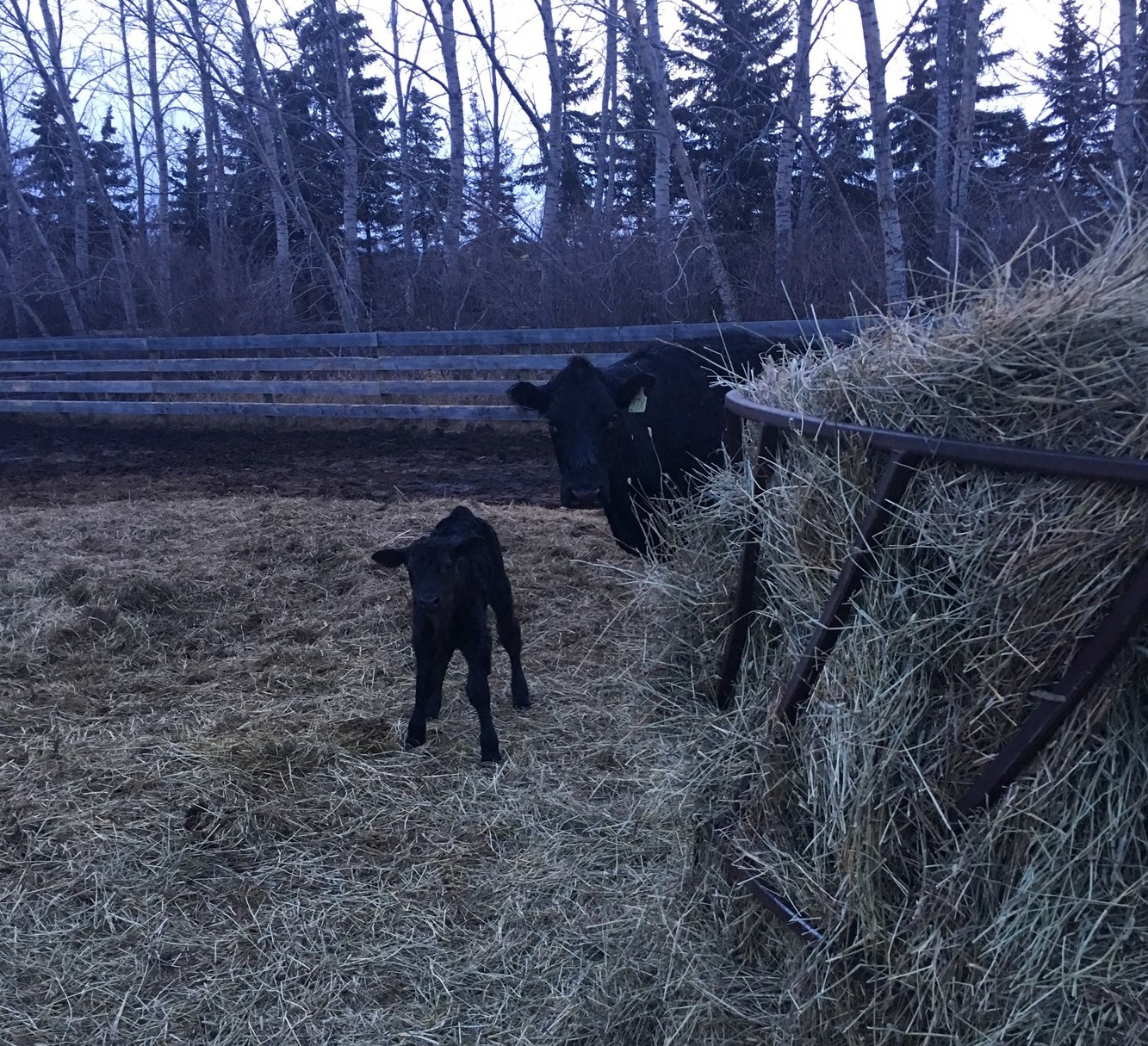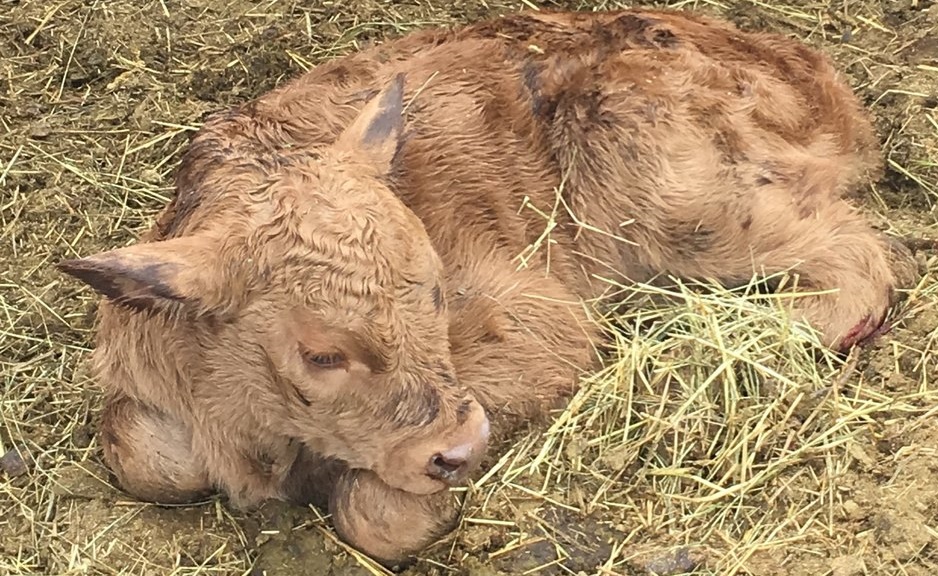 Check out the amazing facial markings on this newborn.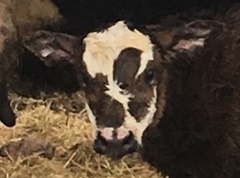 December 20, 2017
An acrostic for you this Christmas!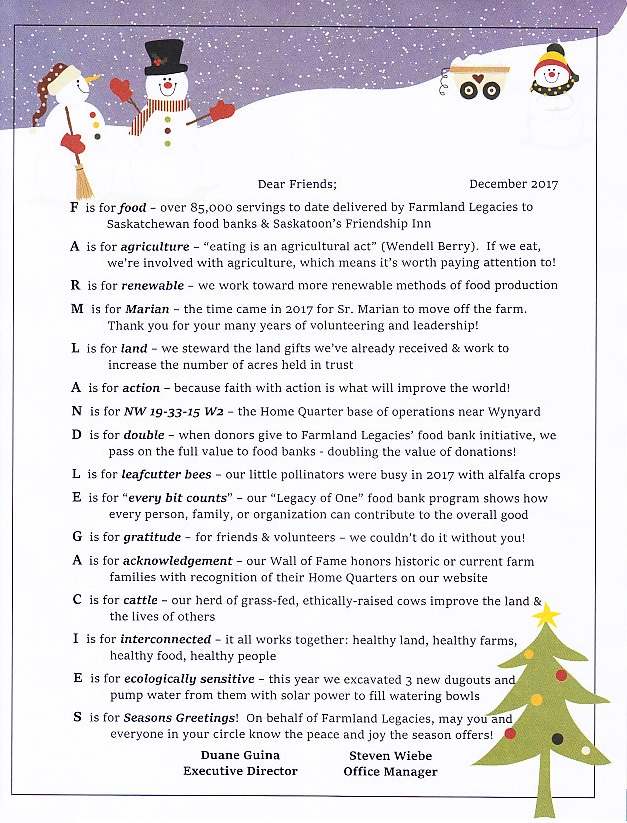 November 9, 2017
Thanks to the Western Producer and article writer Shirley Byers for the feature on Farmland Legacies in the Nov 2 issue!  Here's the link.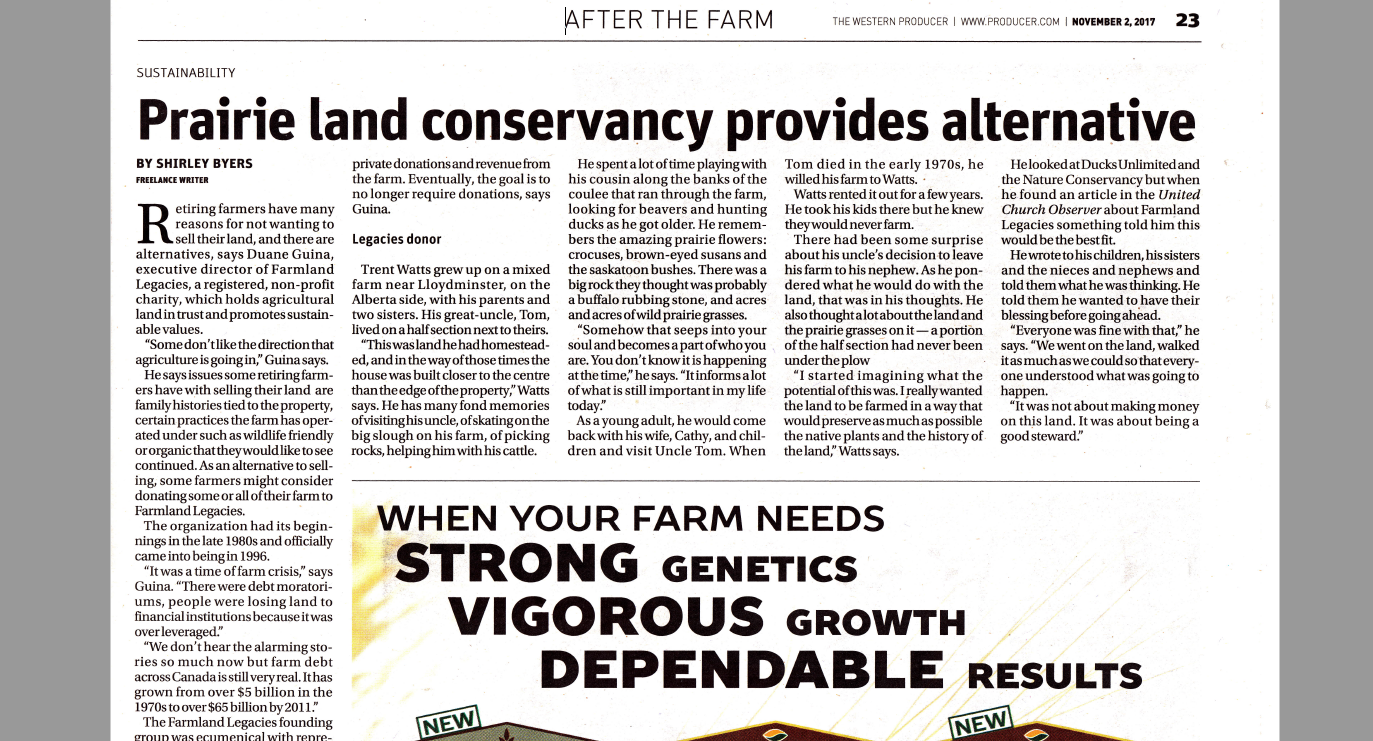 October 10, 2017
Dear Friends,
I hope that everyone had a wonderful Thanksgiving weekend celebrating the abundance and freedom that most of us enjoy in Canada.  It's often a big contrast to switch gears to World Food Day (October 16), and contemplate the many in our midst that were not as fortunate and went to bed hungry.
This year, the theme of World Food Day is #zerohunger.  There are several reasons why we should care about that.
- The right to food is a basic human right
- Zero hunger will save the lives of many children each year
- A dollar invested in hunger prevention could return between $15 and $139 in benefits
- Proper nutrition early in life could mean 46 percent more in lifetime earnings
- Eliminating iron deficiency in a population could boost workplace productivity by 20 percent
- Zero hunger can help build a safer, more prosperous world for everyone
Farmland Legacies continues its food bank program "The Legacy of One" where every dollar it receives through this appeal ensures the same amount of servings will be delivered to food banks this fall.
Donations may be made through our website or by mail.  Please make any cheques payable to "Farmland Legacies".
Thank you!
Duane Guina, Project Manager
On behalf of everyone here at Farmland Legacies – staff, volunteers, board members
June 1, 2017
We are busy adding 3 new dugouts around the pastures on the farm, in order to better manage our herd.  All part of our committment to the Legacy of One, our program that supplies quality ground beef to Saskatchewan's food banks and Saskatoon's Friendship Inn.  Be part of the Legacy! www.farmlandlegacies.org/donate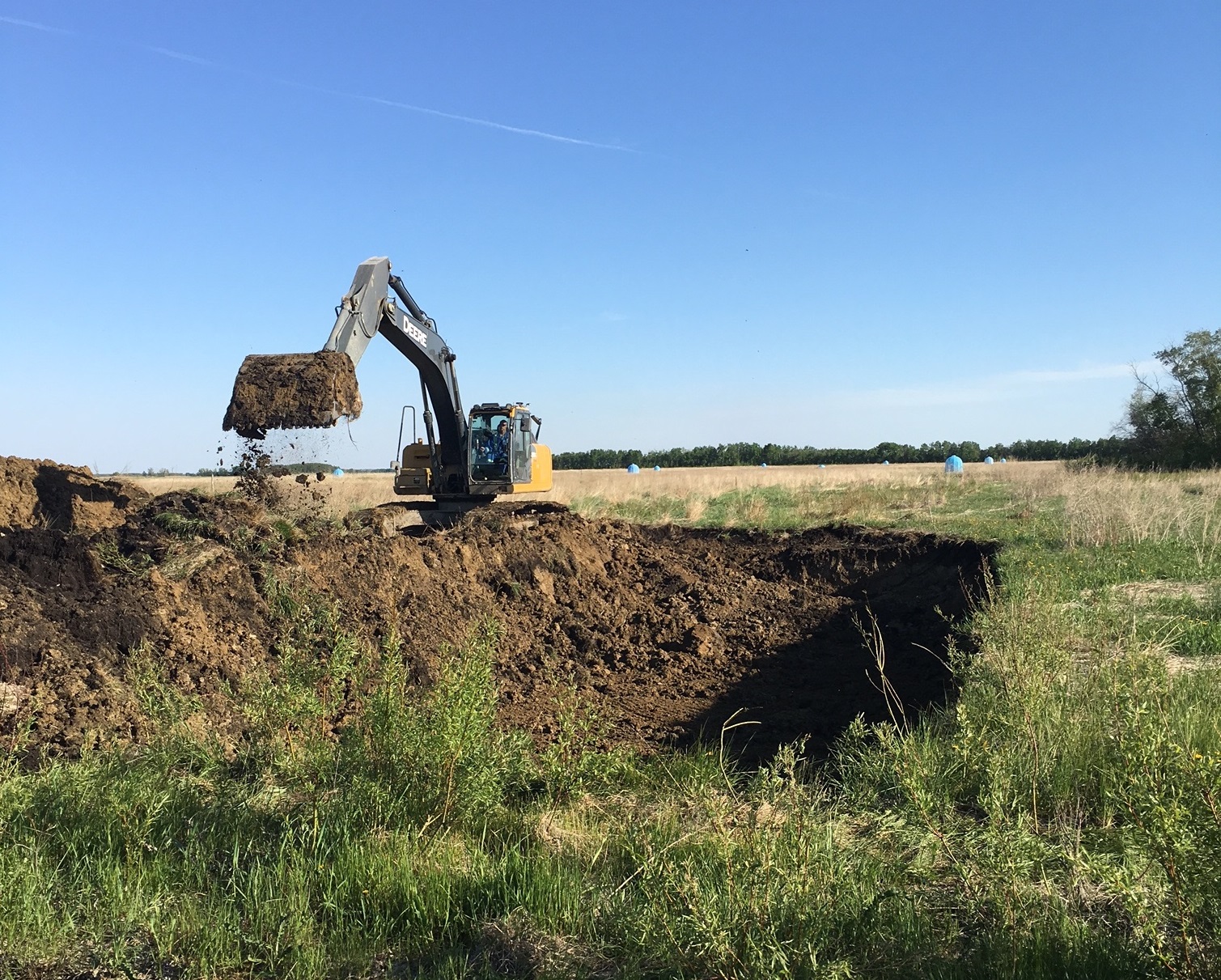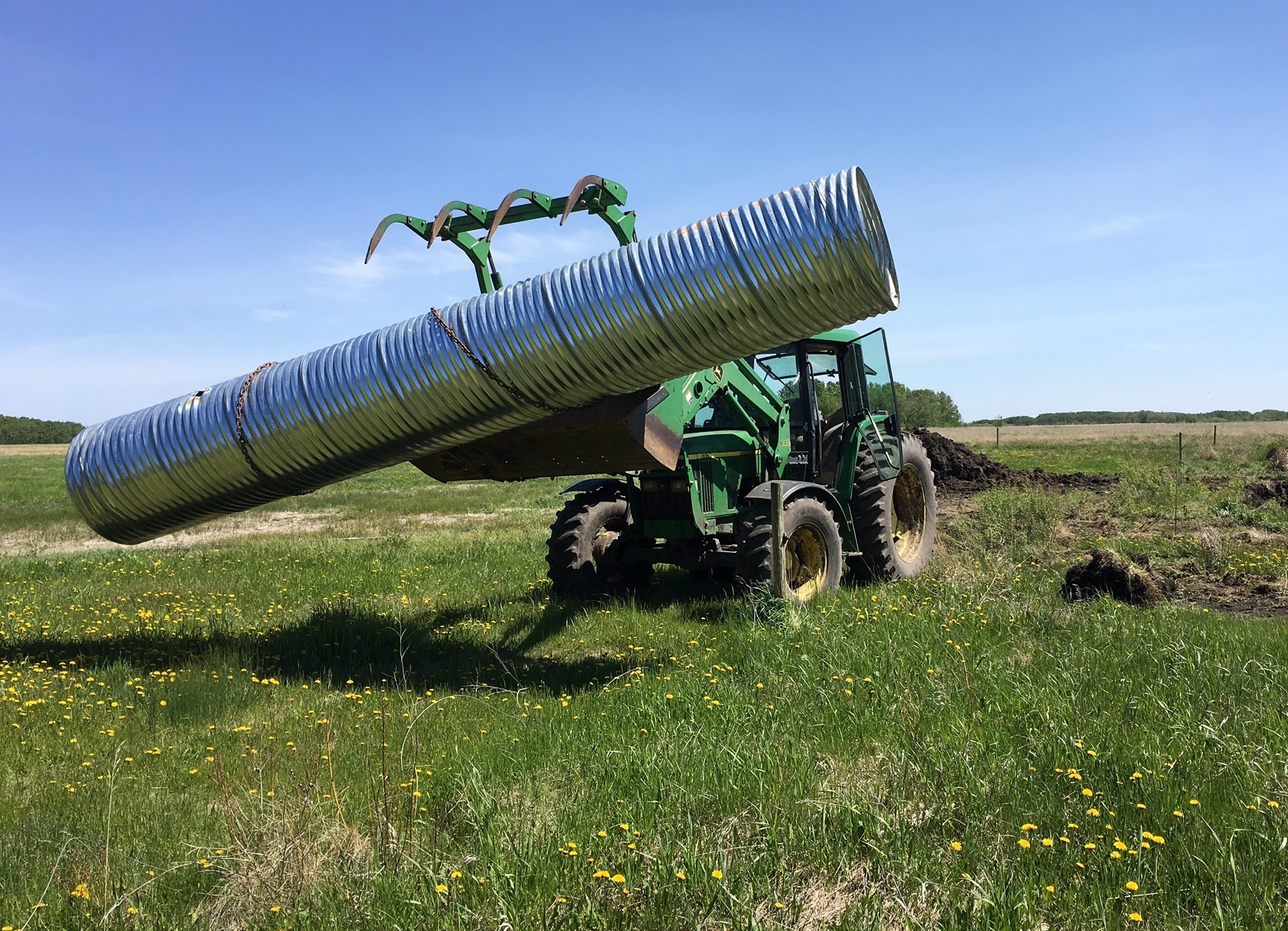 March 2, 2017
Thanks to Small Farm Canada for featuring an article about us in their Jan/Feb 2017 issue!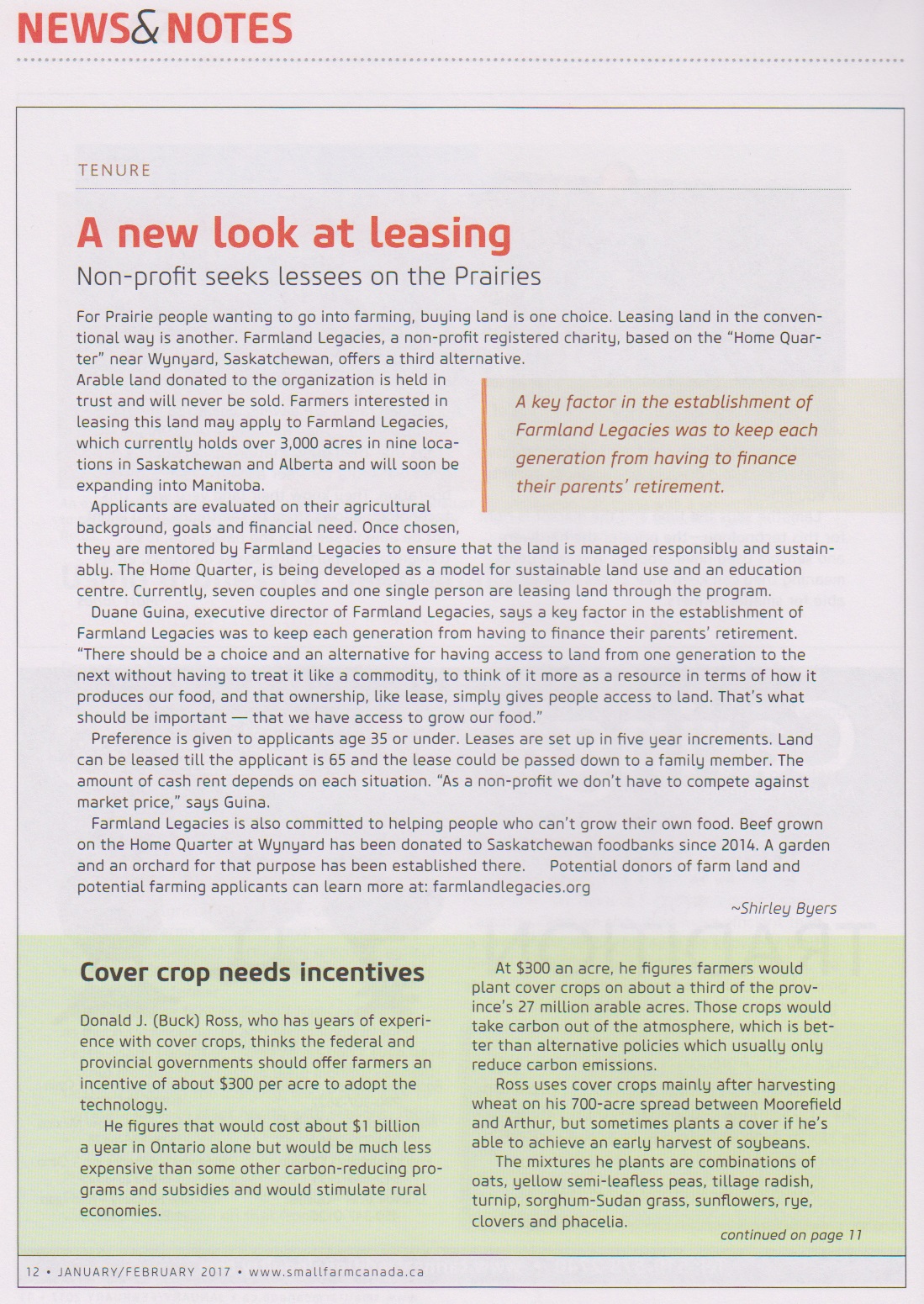 February 16, 2017
Today we're stripping leafcutter bee larvae from their nests.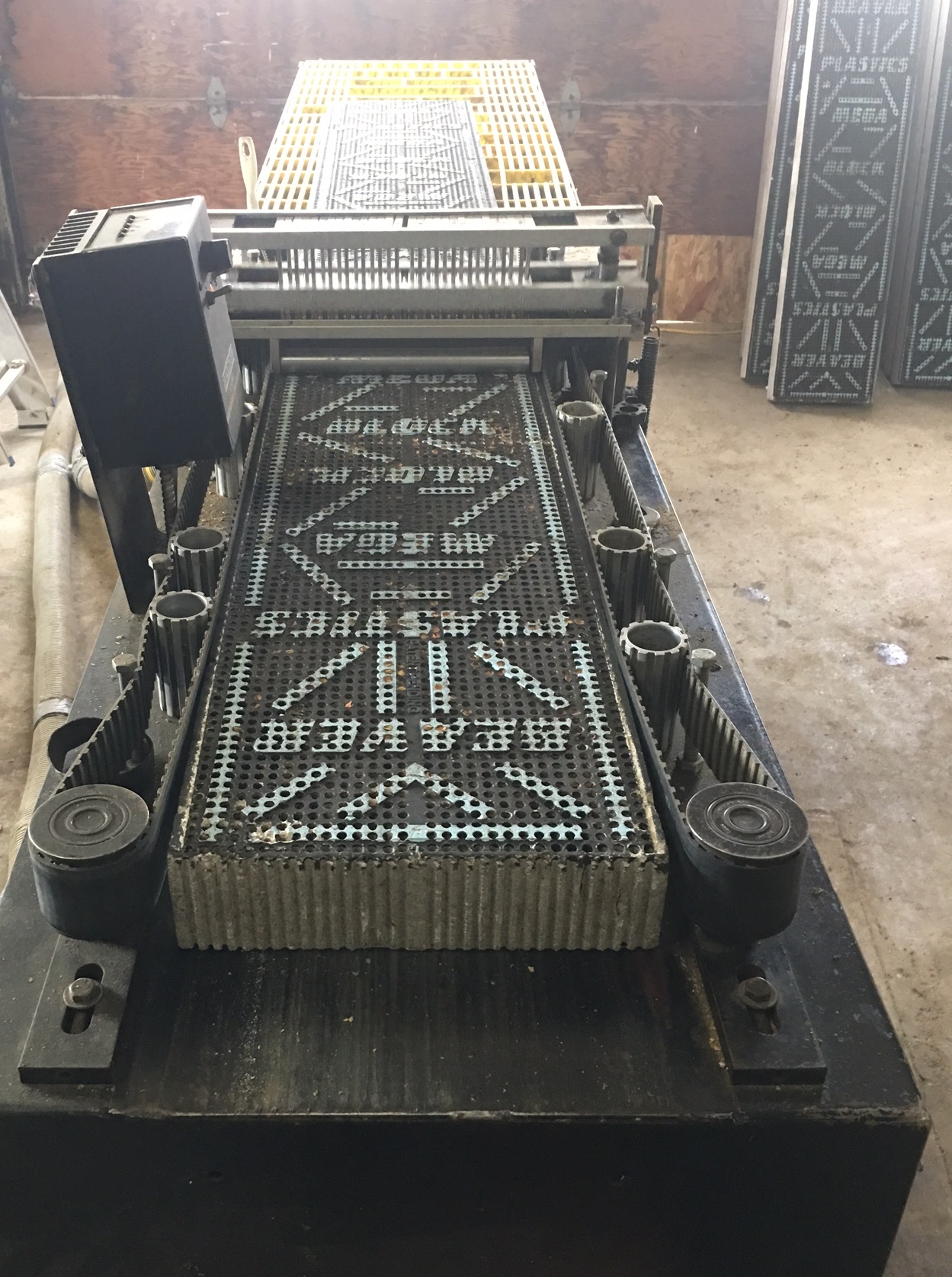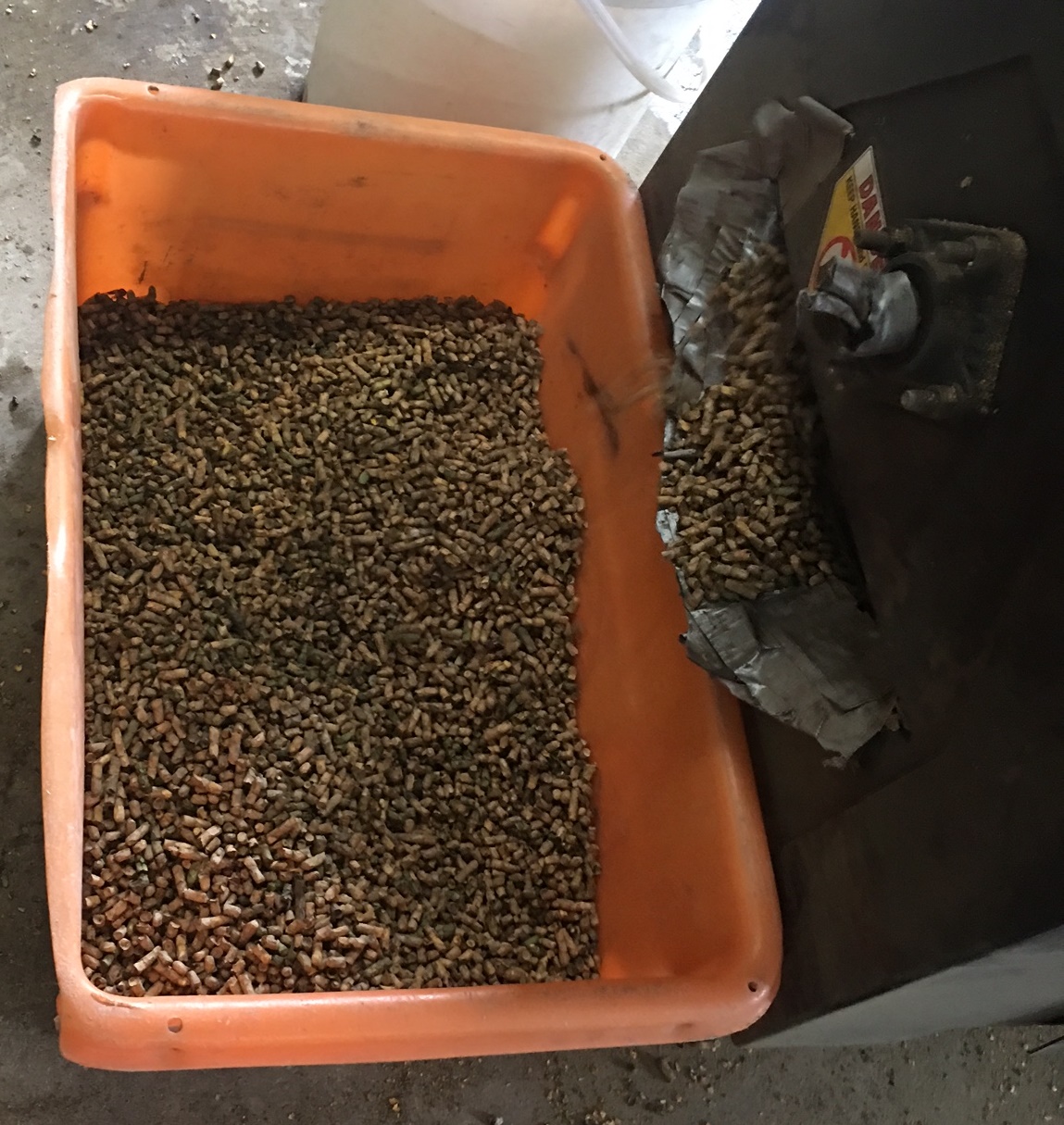 The stripping machine pushes the larvae from their nests into a container.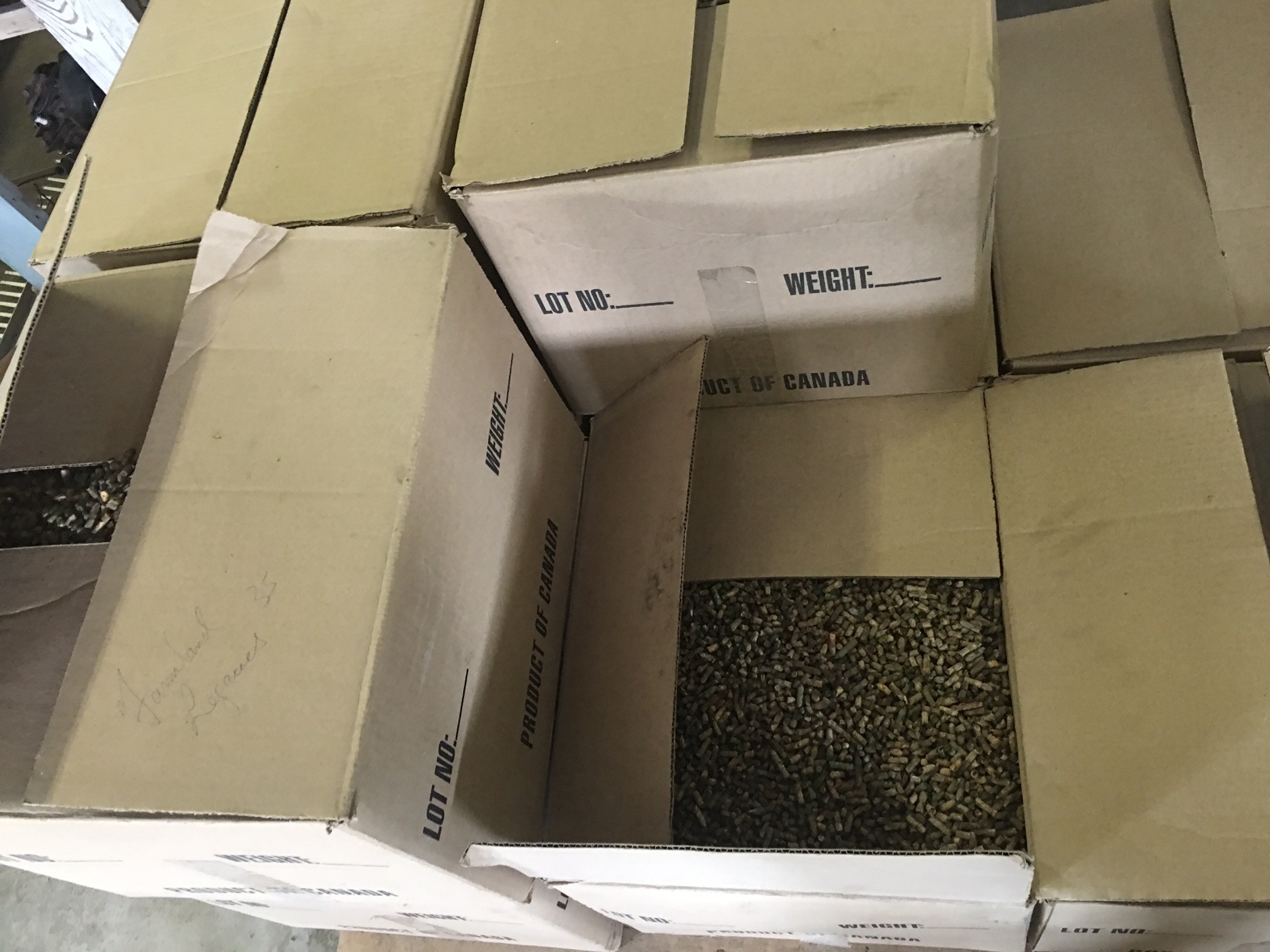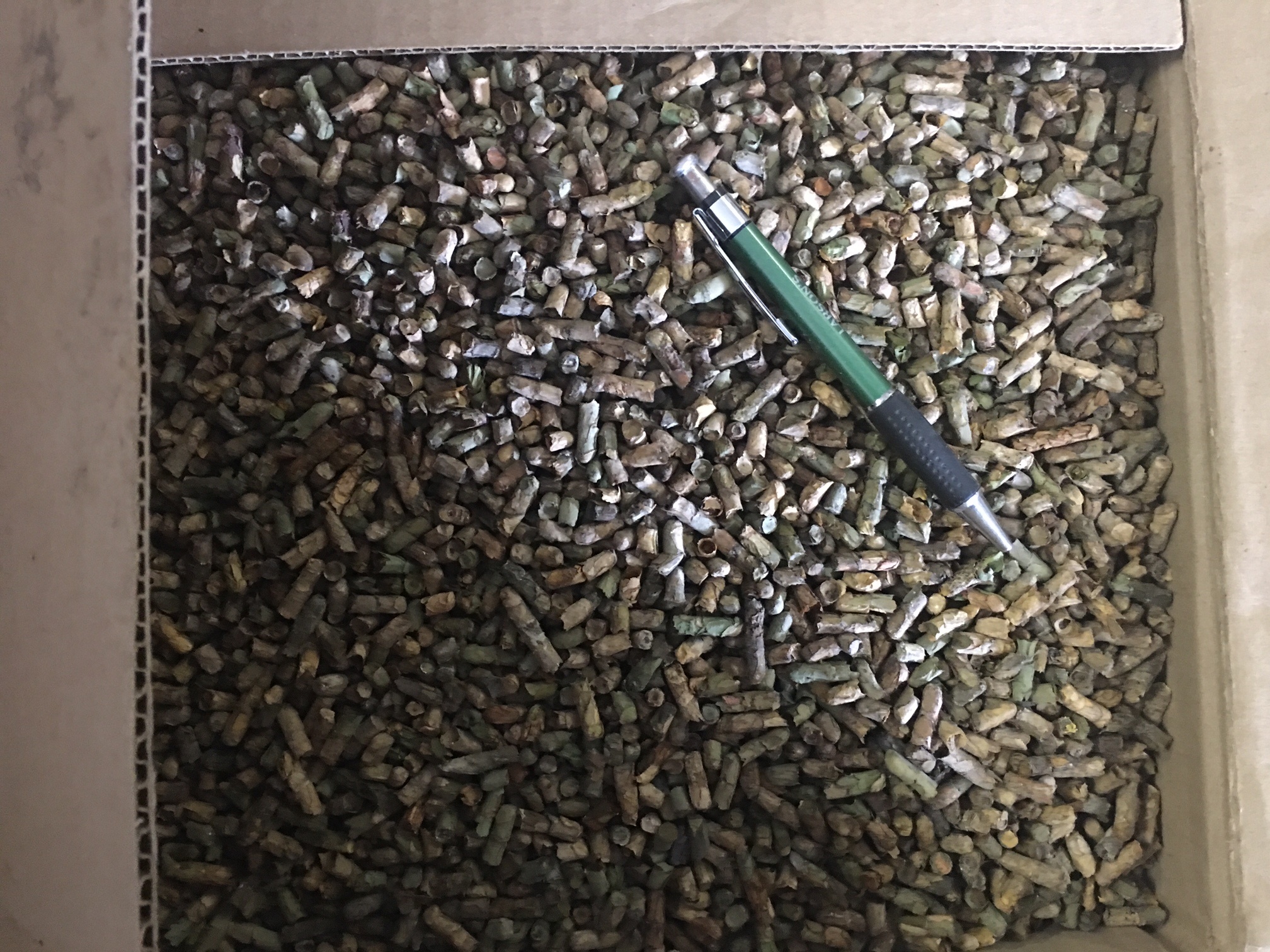 Then they're boxed up, and kept for incubation in spring!
Why do we do this?  Here's some quick reasons: 1) Leafcutters are great pollinators; 2) this is a very sustainable approach to agriculture; 3) alfalfa fixes nitrogen; 4) when you're only harvesting such a small-sized seed, a very high percentage of organic matter is returned to the soil.
January 25, 2017
Congratulations to Michelle of Regina, the winner of the bluetooth speakers - (thank you, SaskTel!) - as part of our end-of-'16 "Legacy of One" donation drive.  Funds raised during the fall campaign mean that approximately 9,000 servings of quality protein can be forwarded to Saskatchewan food banks.  Thanks to all our supporters!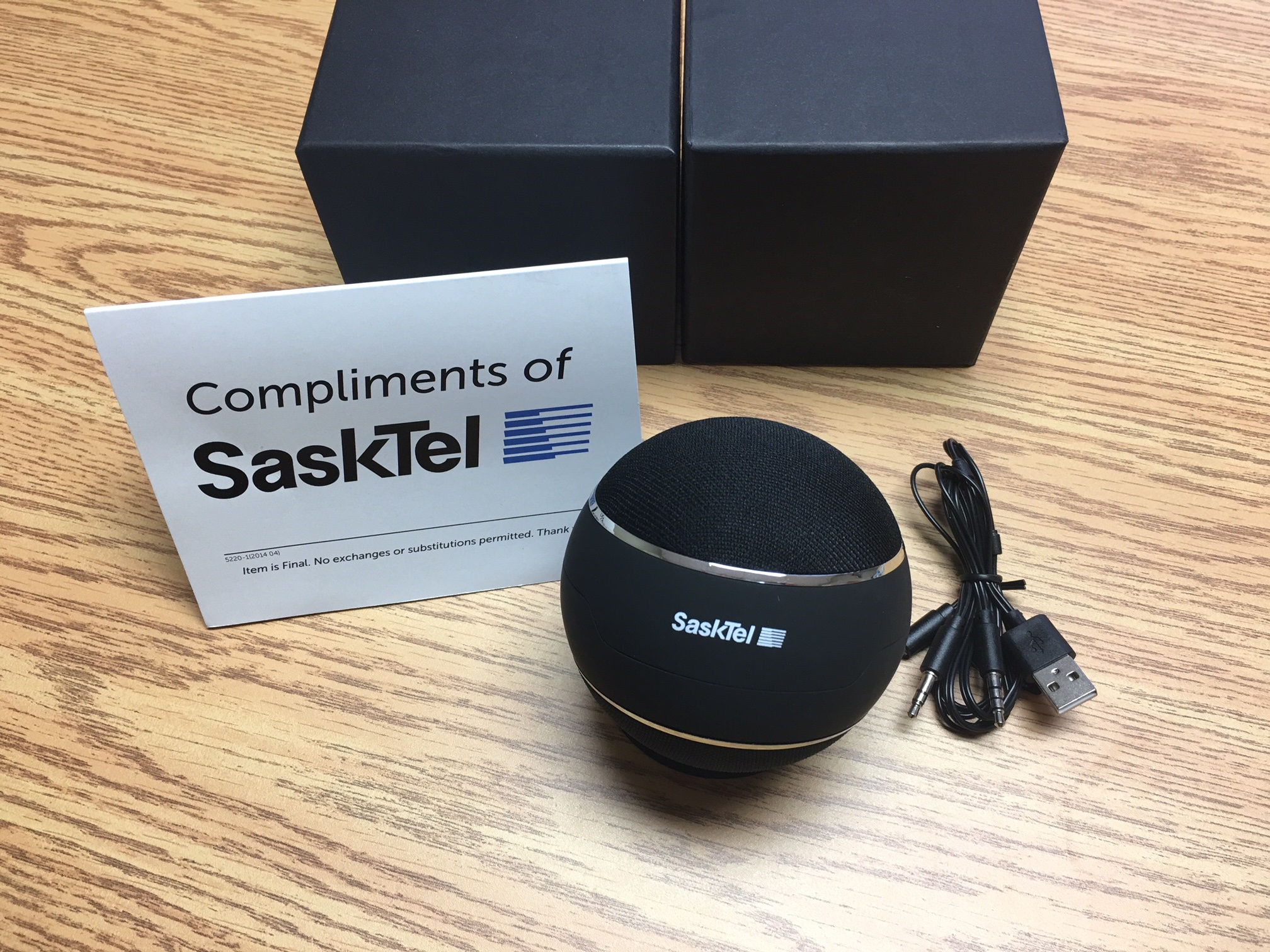 January 19, 2017
Hard to believe it's January!  Melting snow, and above zero all night.  The cows don't mind, though.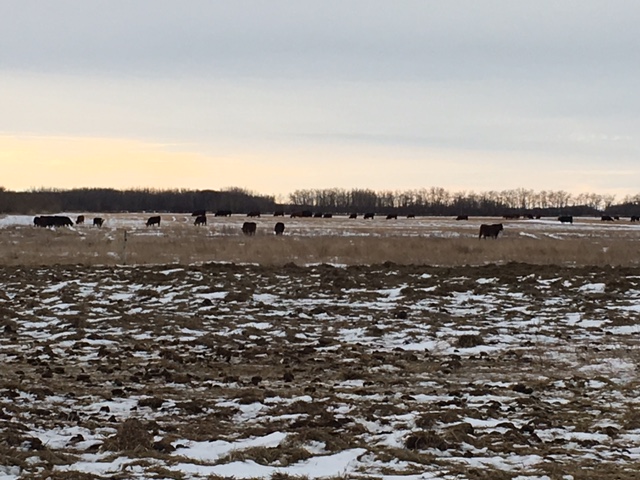 December 15, 2016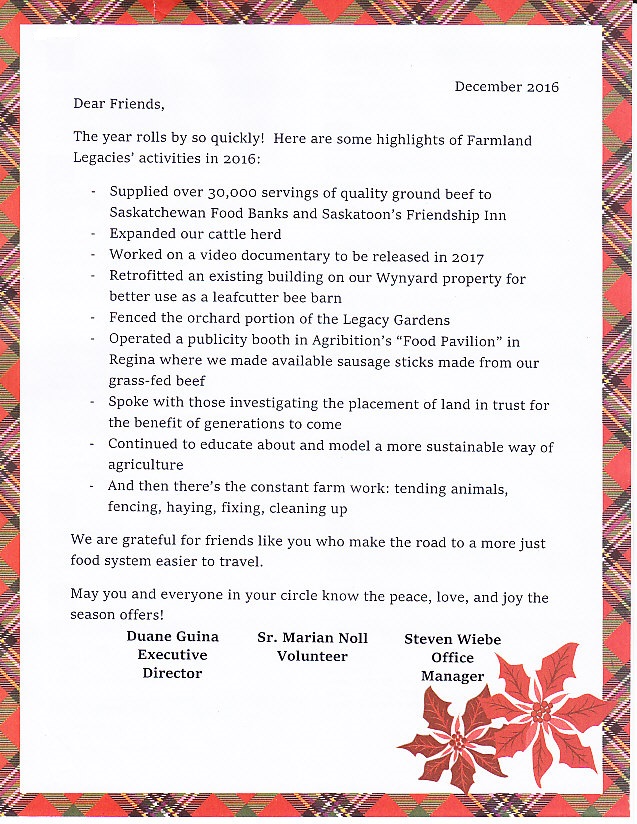 December 8, 2016
There is still time to donate to this fall's Legacy of One project sponsoring ground beef to Sasktatchewan Food Banks. Anyone who makes a donation on or before Dec. 21 will be entered into a draw for these blue tooth speakers donated by SaskTel! Thanks to everyone for your support! (To those who have already donated, your name is already entered.)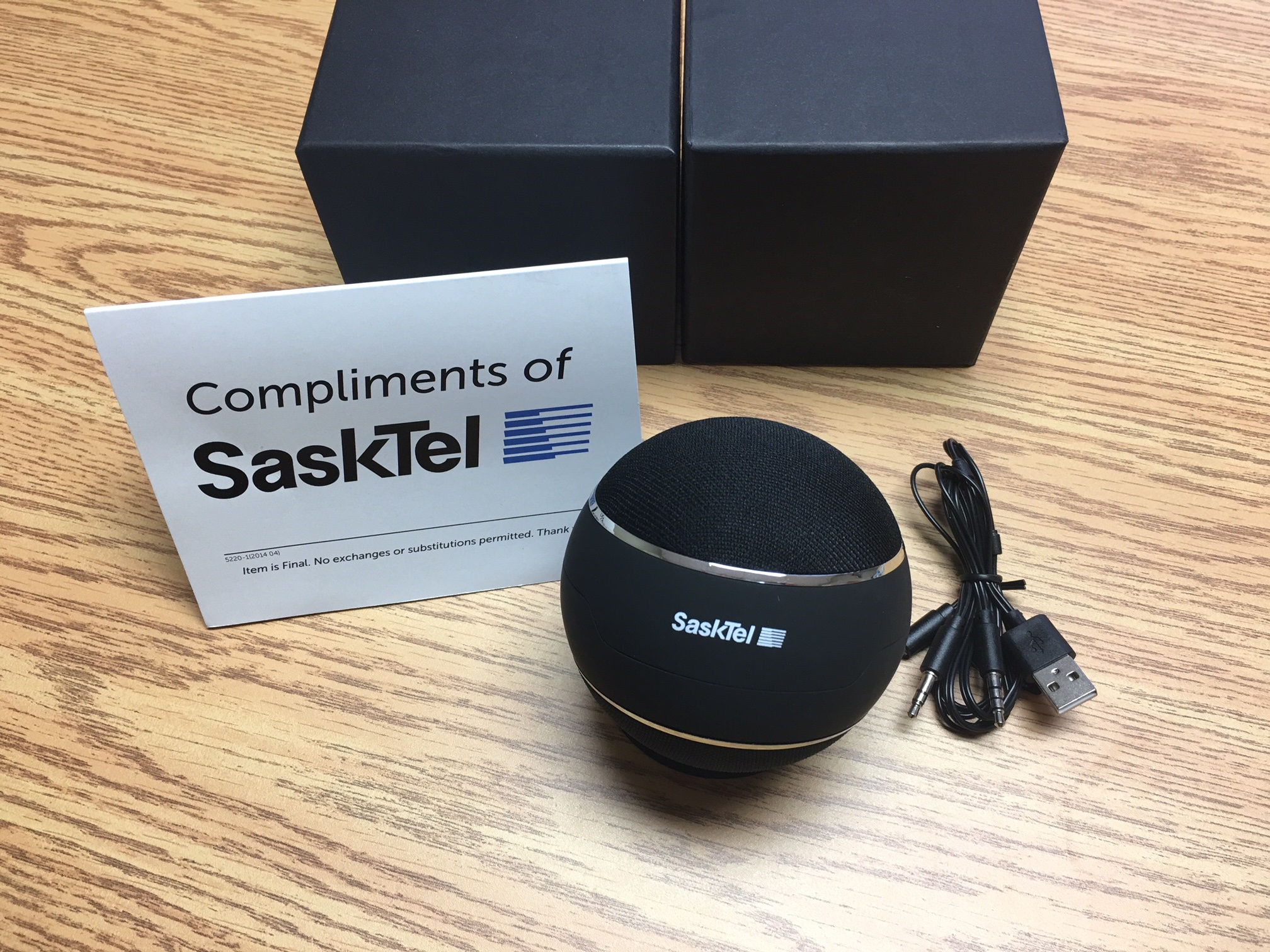 May 26 2016
Beautiful twin cows with momma.  And a fine-looking bunch of ... dandelions (the cows are nice too).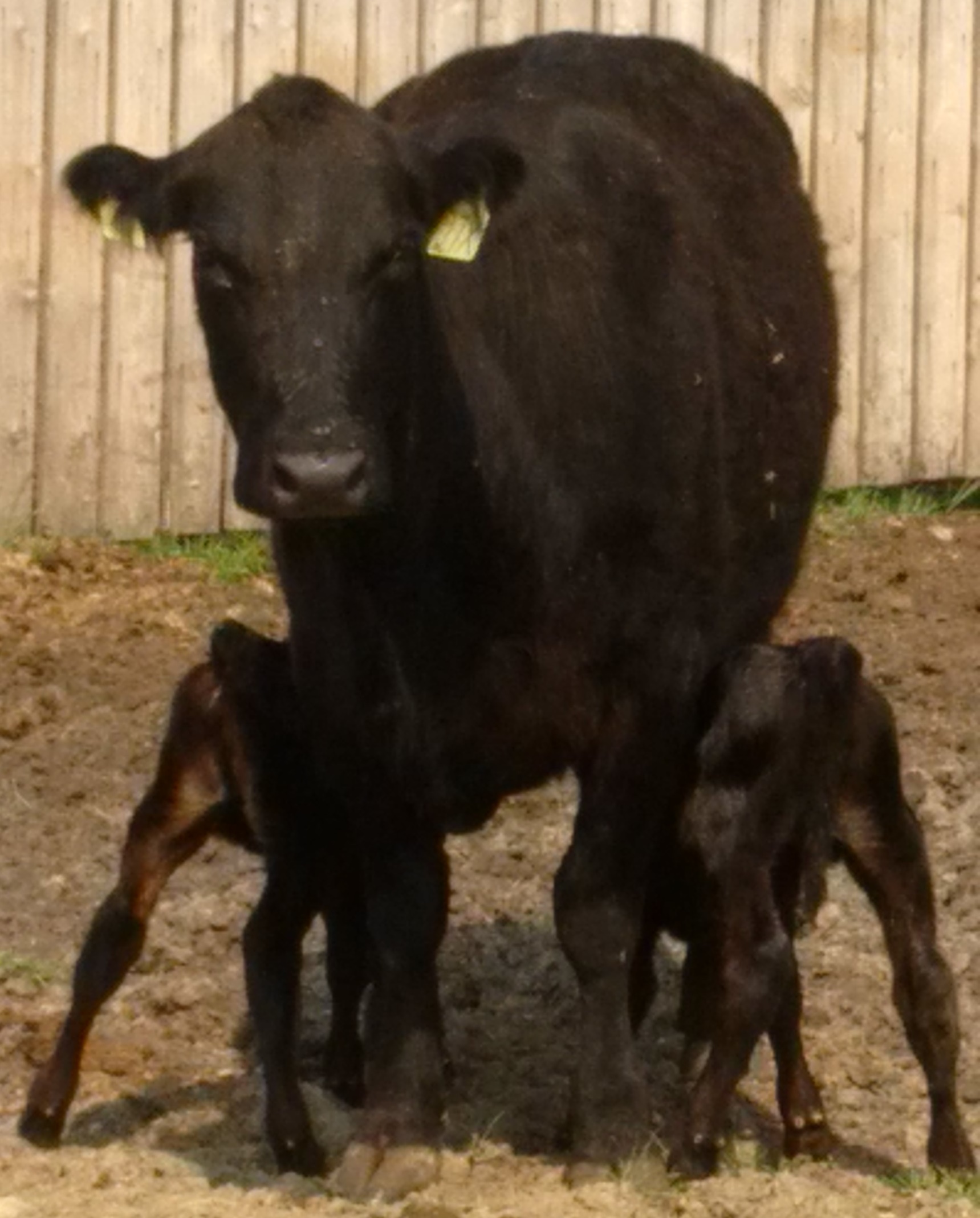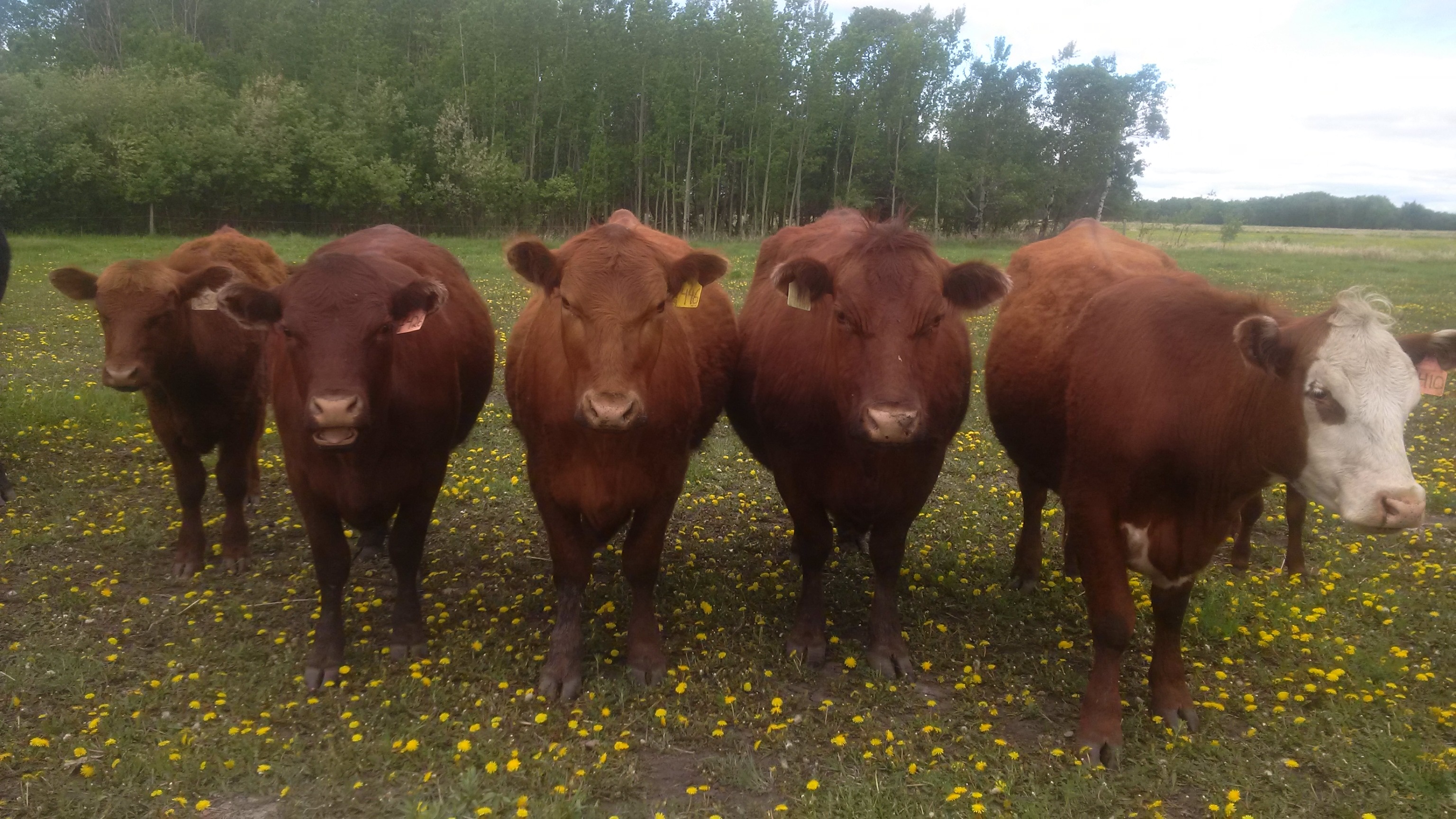 We found a goose nest in one of our bale stacks (see May 5 blog).  Unfortunately one egg in the clutch did not develop ... but the comparison to an adult hand gives you an idea how big these eggs are!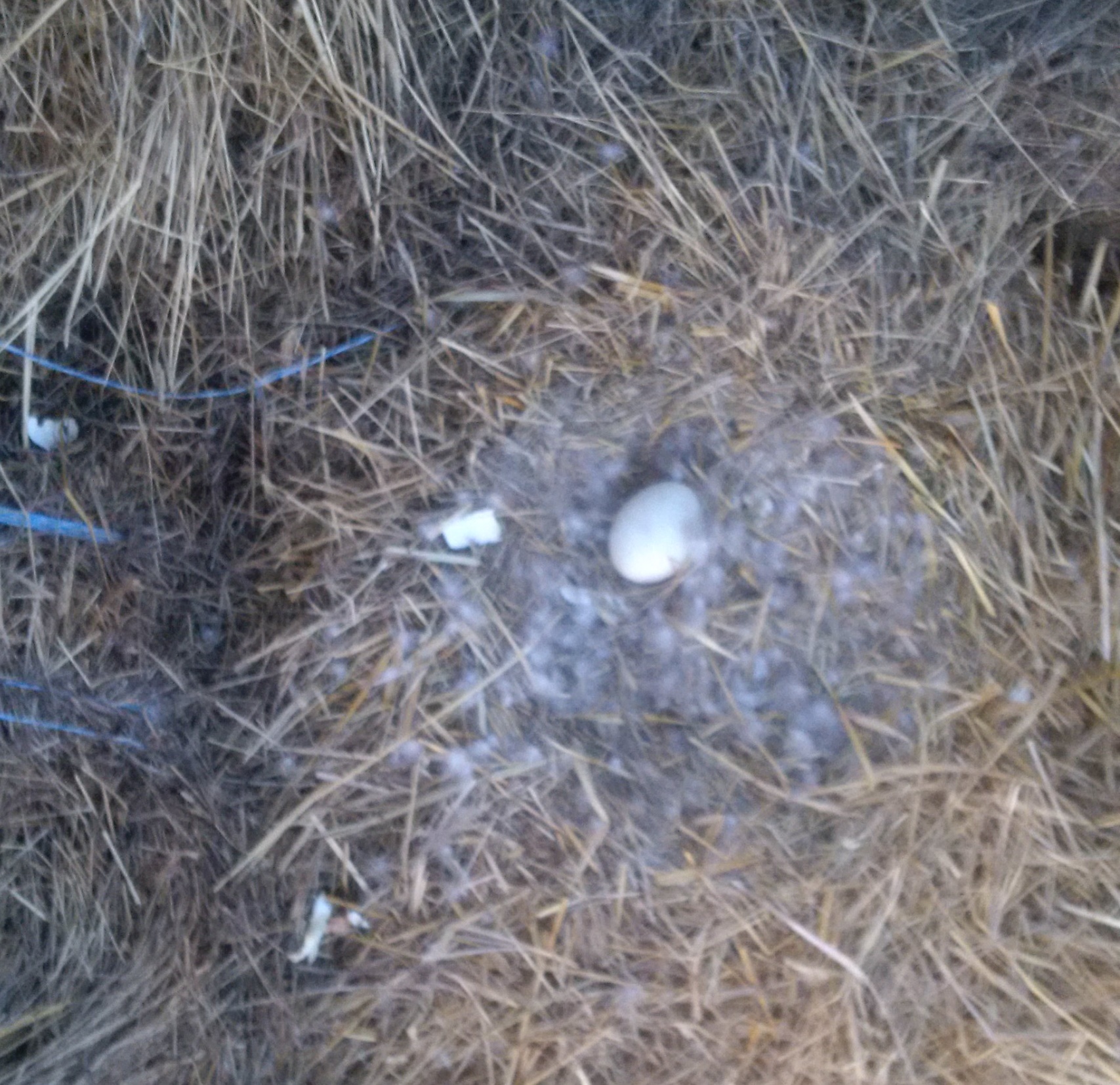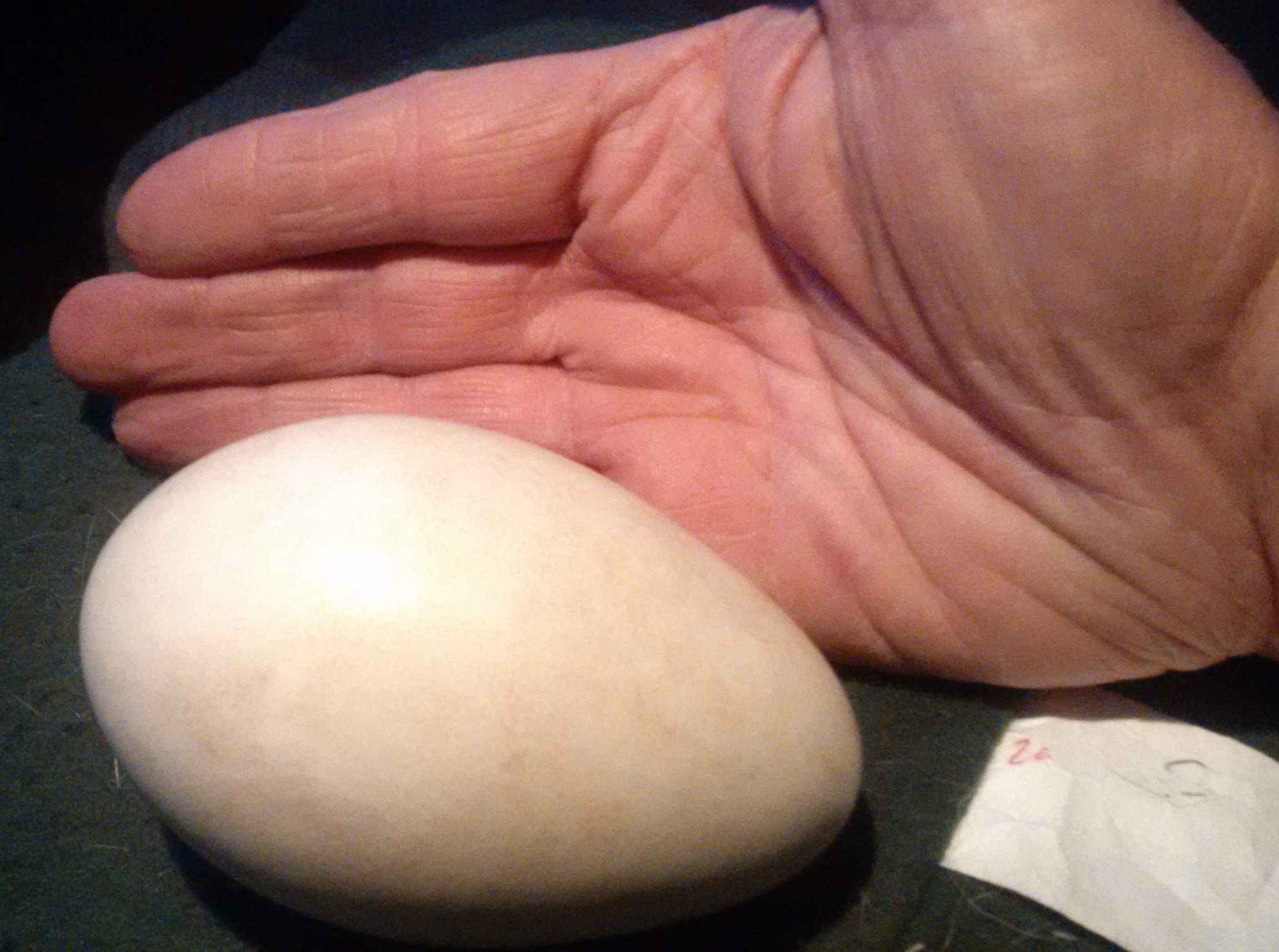 May 5, 2016
Some beautiful little calves are becoming acquainted with our farm this year!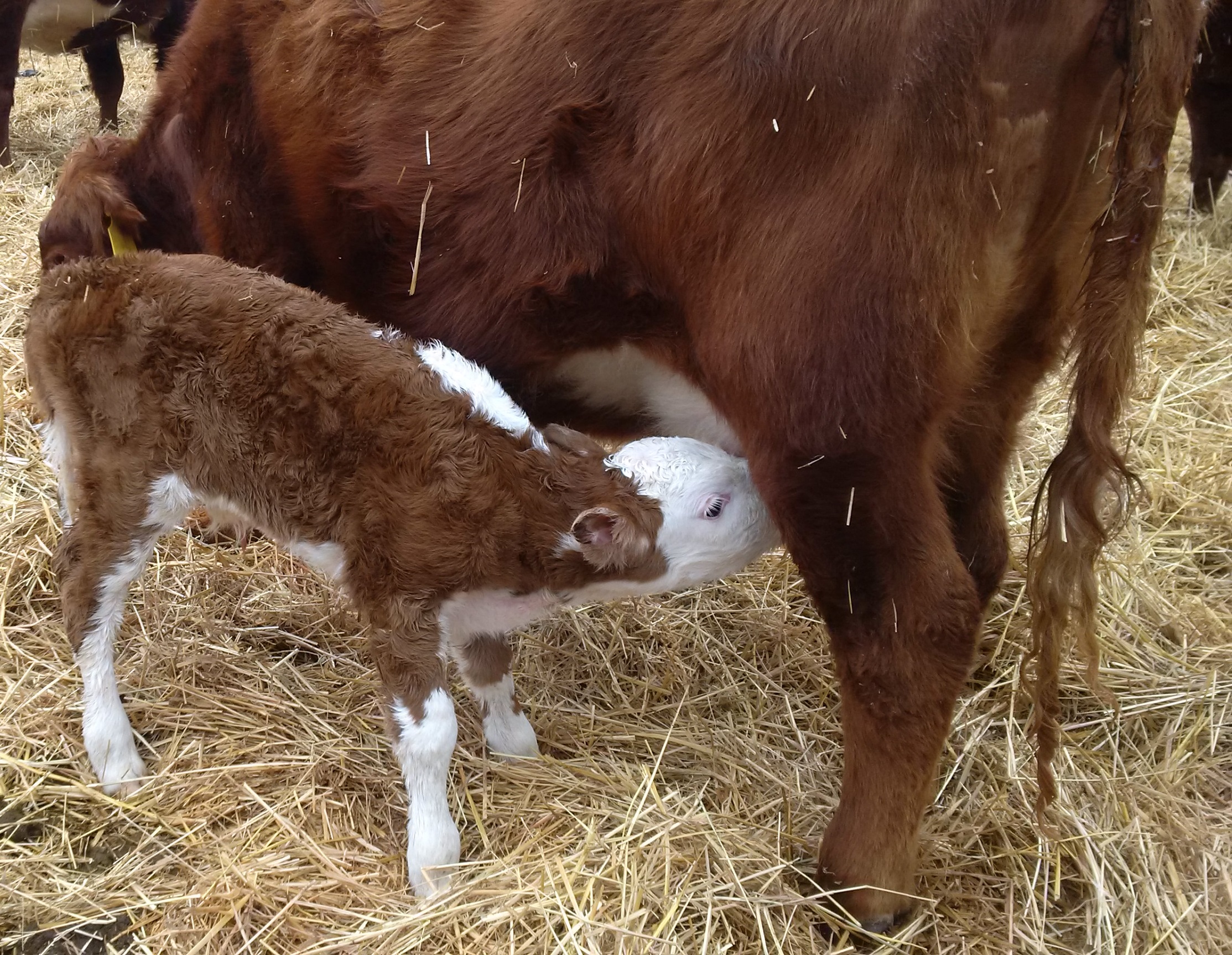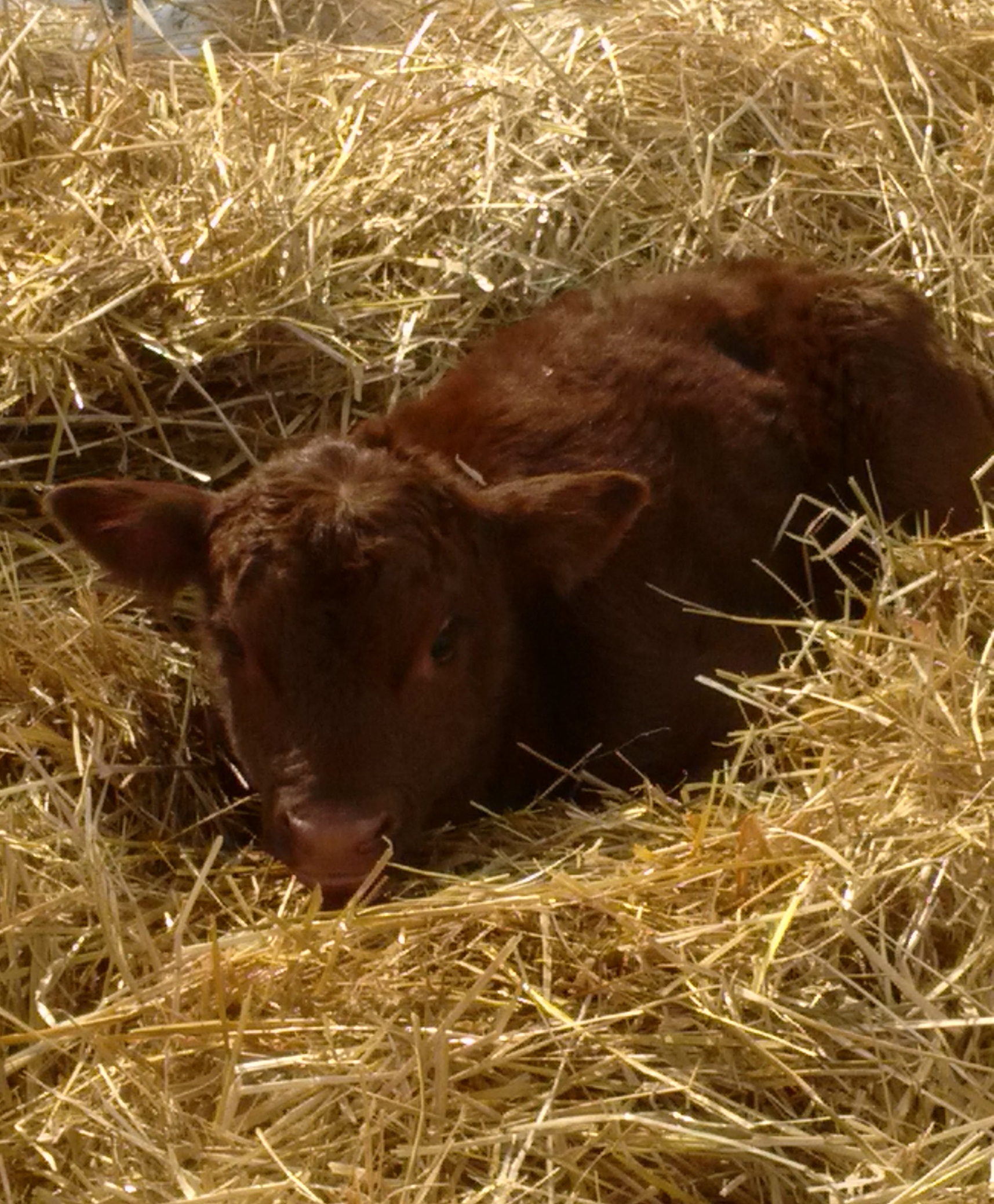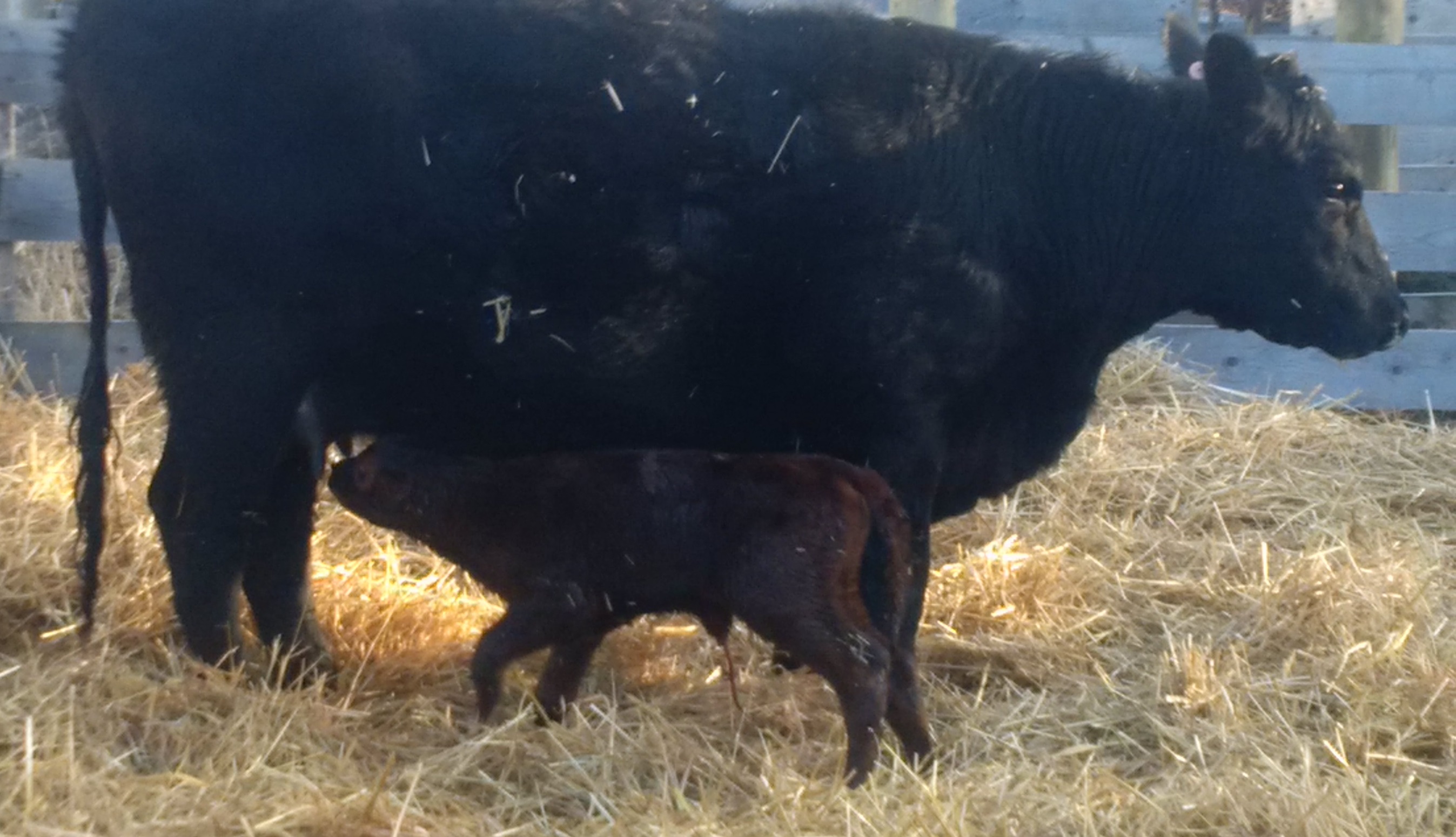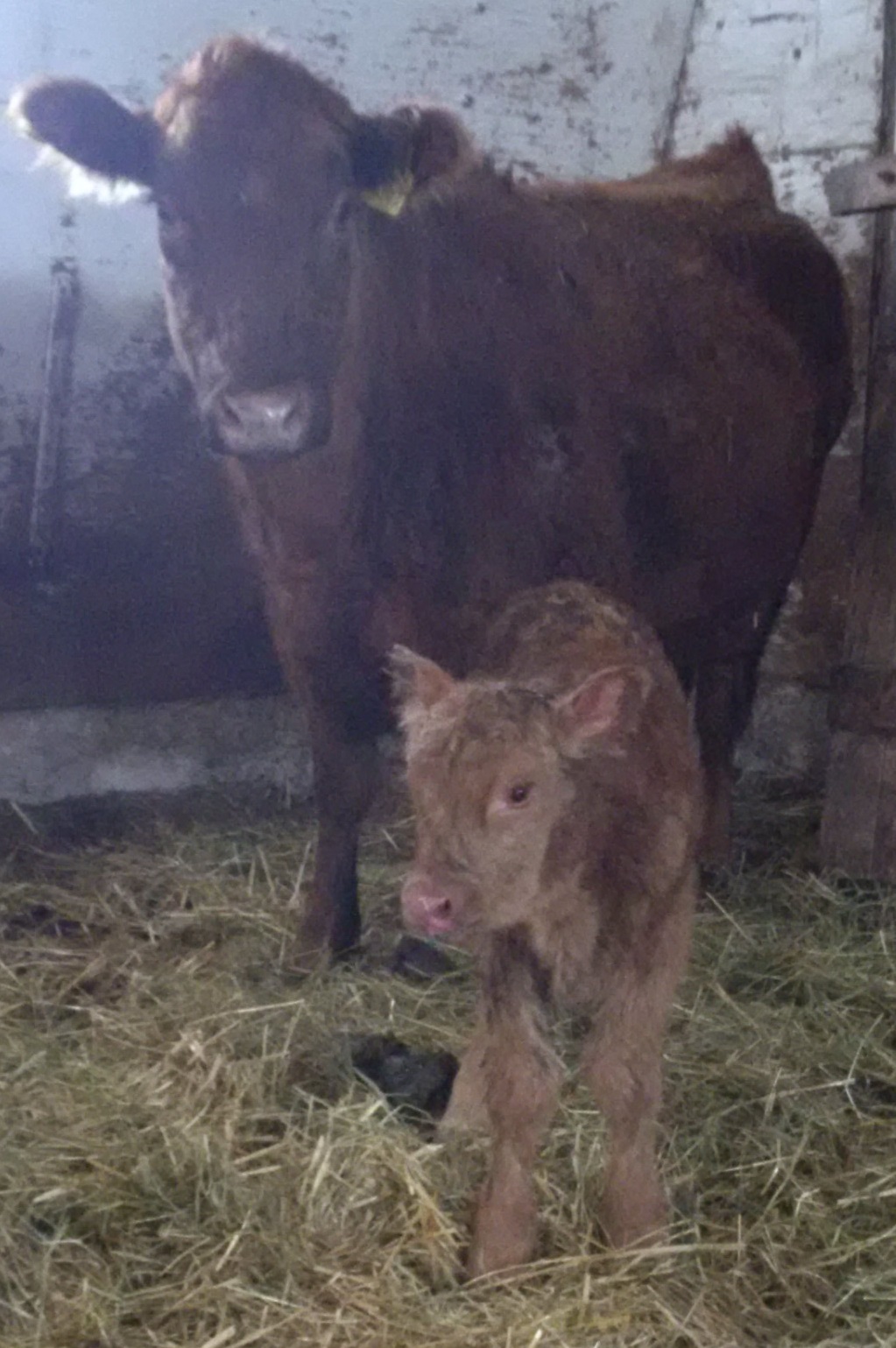 The white-faced calf was only 5 hours old when the picture was taken.  The markings are striking!  The black calf was only 1 hour old when the picture was taken.
Oh yes, and then there's the goose which has discovered that a pile of bales is a great vantage point.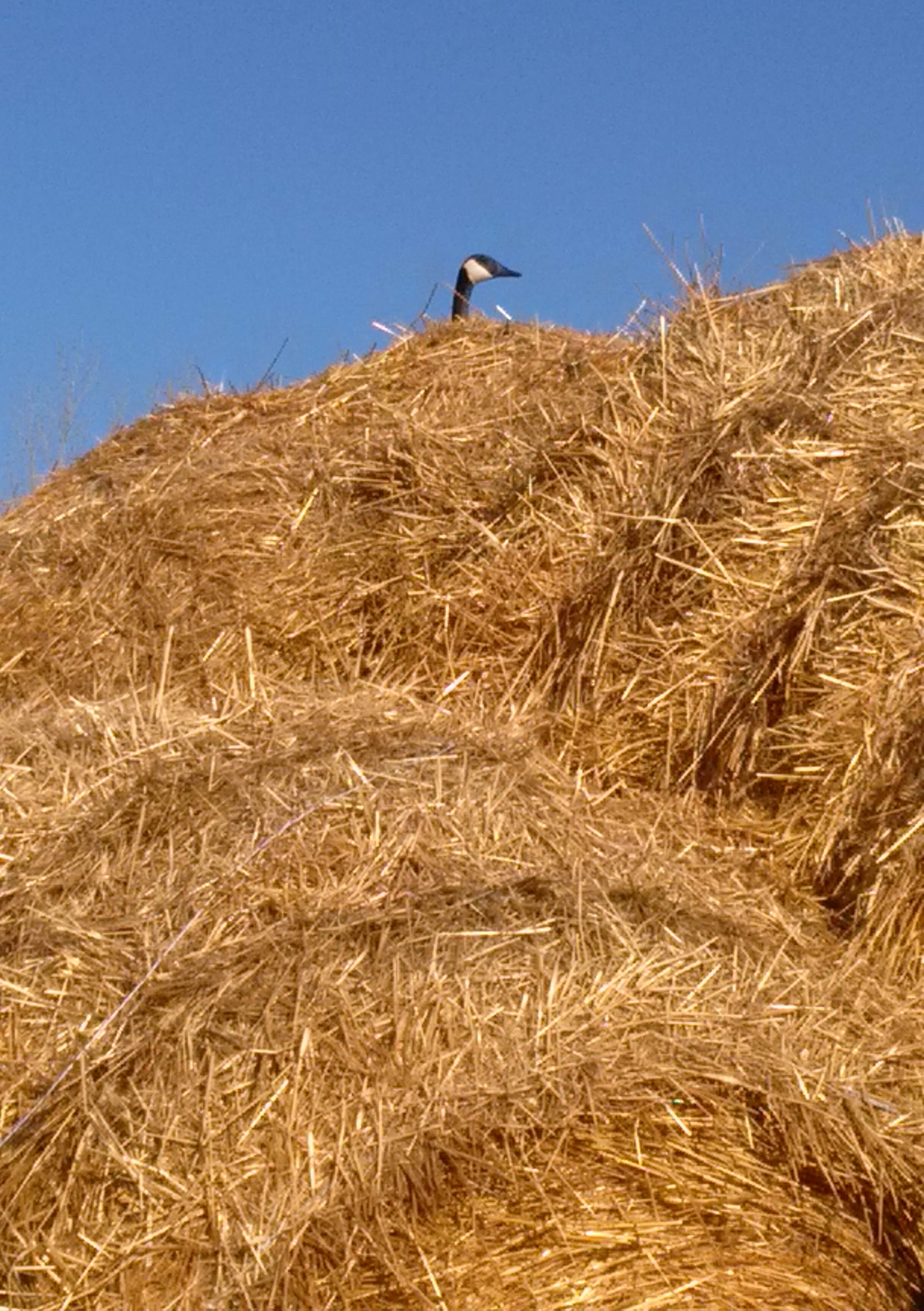 March 23, 2016
Thank you, Wynyard Advance-Gazette, for featuring Farmland Legacies in your recent Agriculture Week section!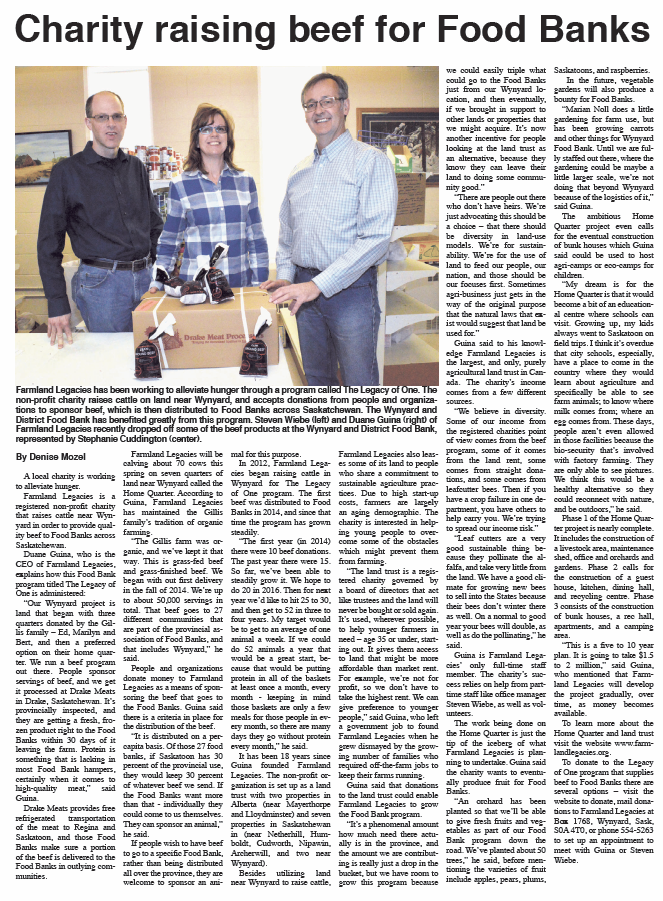 December 14, 2015
Christmas blessings!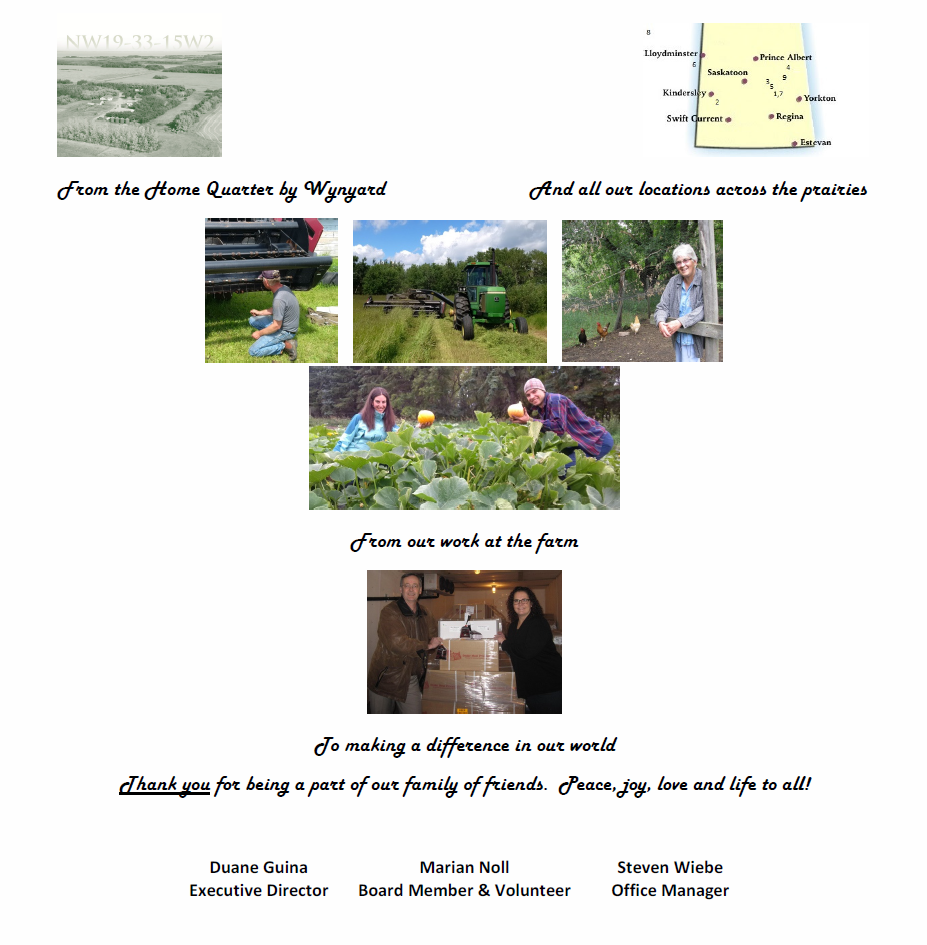 October 15, 2015
How wonderfully appropriate that World Food Day - observed on October 16 each year - comes so soon after Canada's Thanksgiving!  For among all the blessings we have, food is surely one of the most important.  Thanksgiving prompts us to be thankful for our blessings; World Food Day prompts us to pass those blessings on to others who may not have enough.
In these last twelve months, Farmland Legacies has passed on the gift of food to Saskatchewan food banks.  20,000 servings of high quality protein were delivered in the Fall of 2014 to help feed people in need in our province.  Our goal for 2015 is 30,000 servings.  Please consider making a donation and being a part of this worthy goal!
September 17, 2015
The summer always seems to go by so fast!  One of the jobs we're working on these days is collecting the bales from the field.  We load them onto a hay wagon in the field, transport them to our livestock corrals, and unload them there for use through the winter.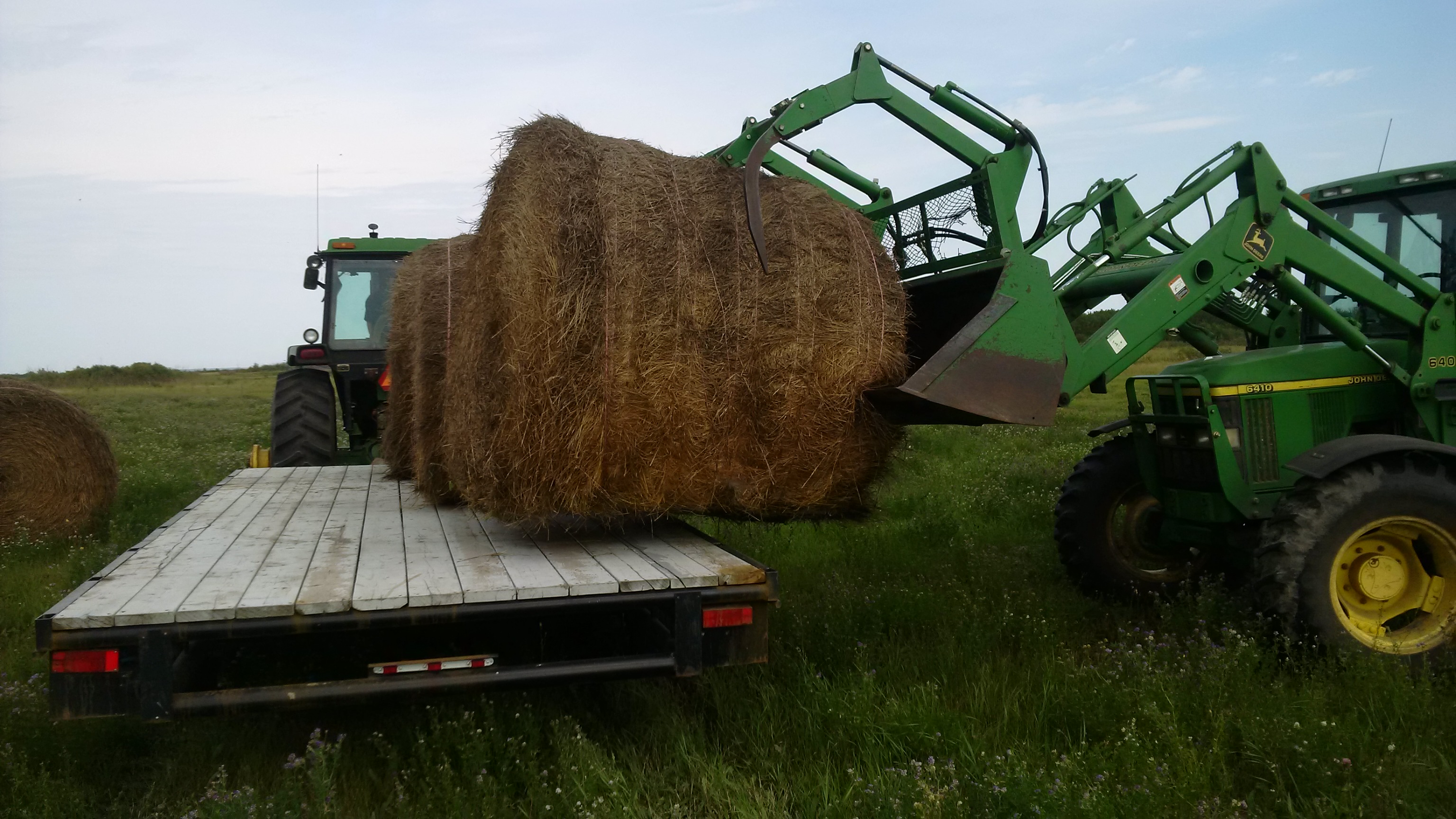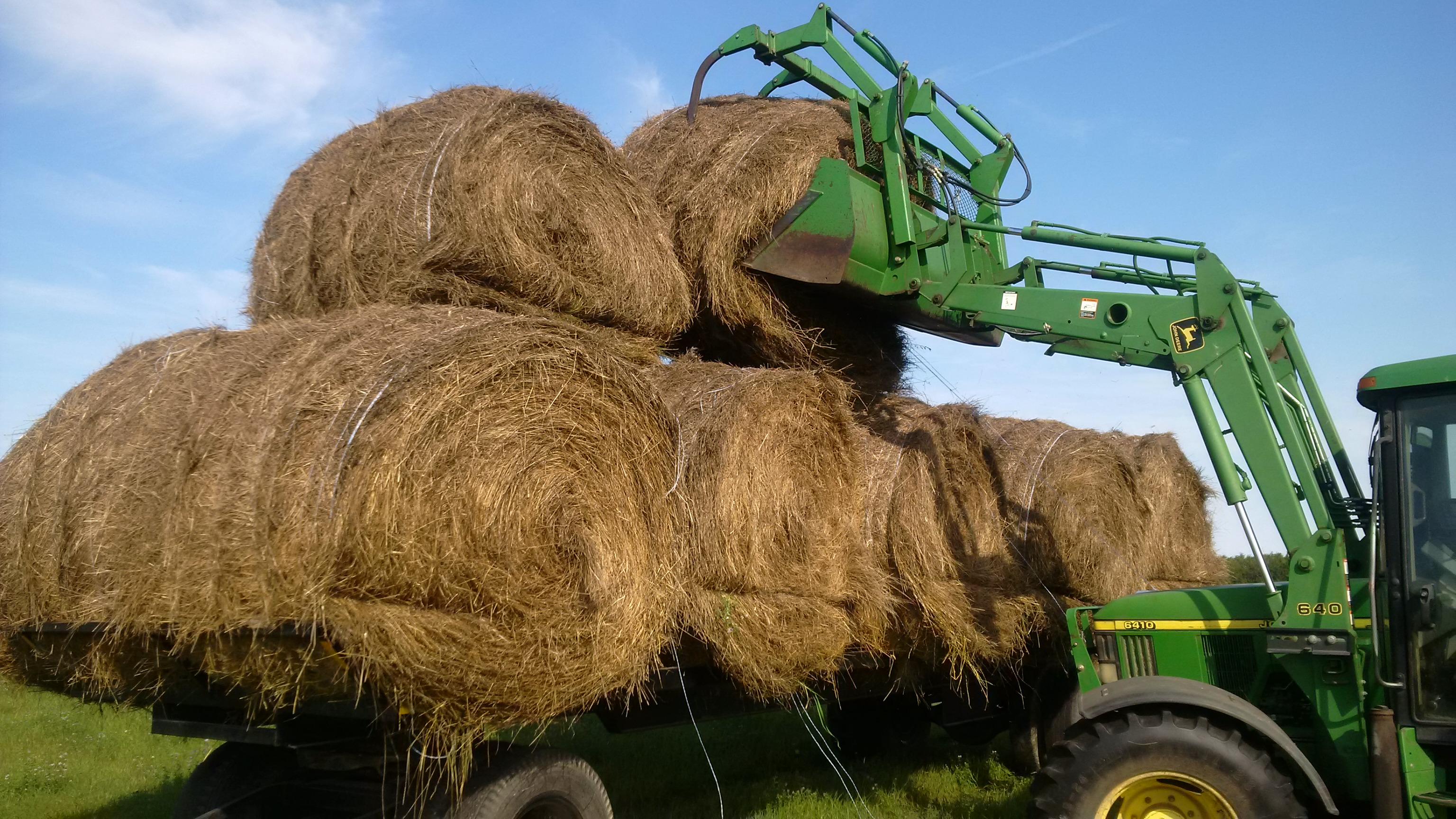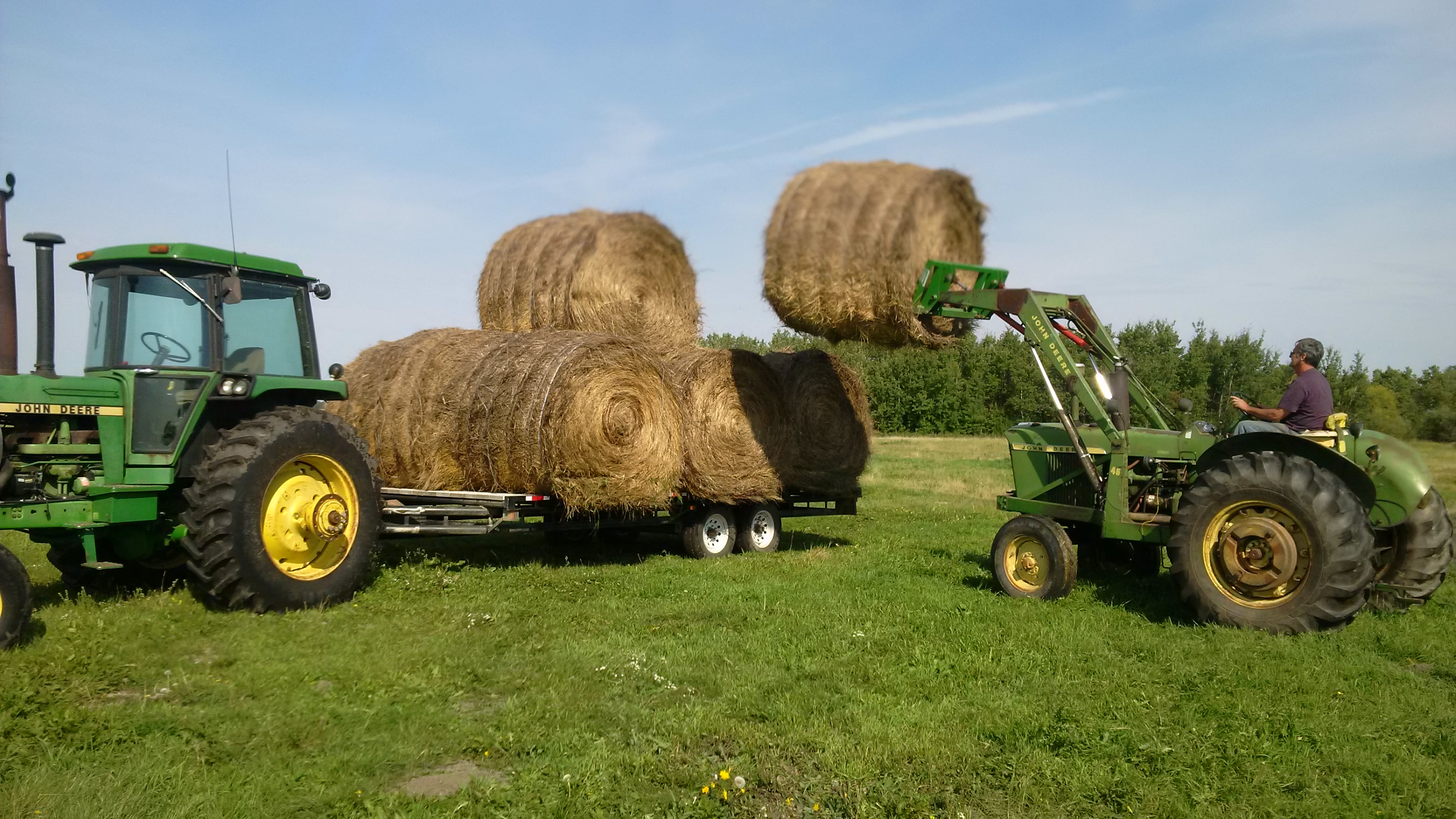 And, thanks to Matt and Serena for your time this summer!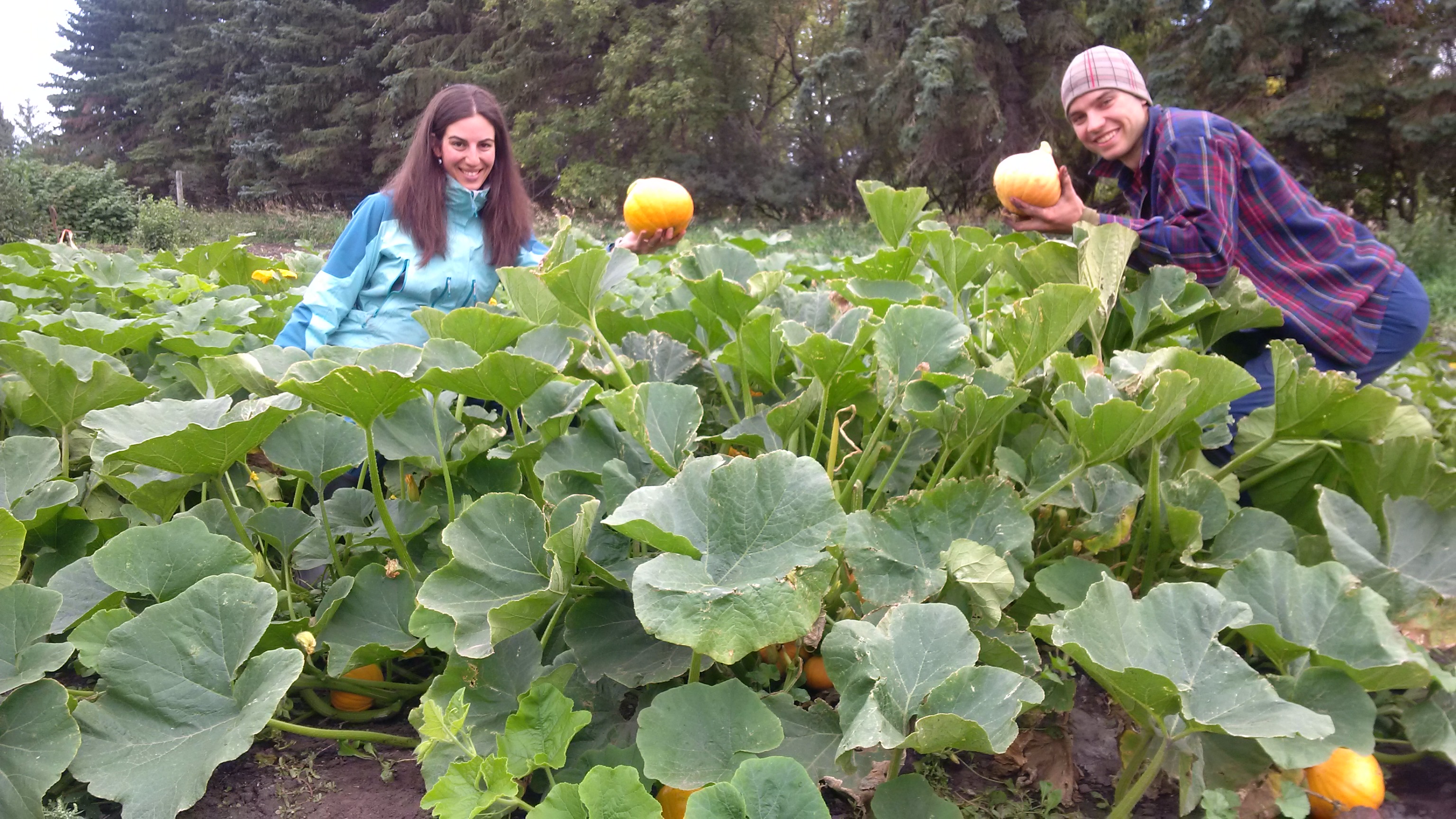 July 20, 2015
We're busy making hay while the sun shines!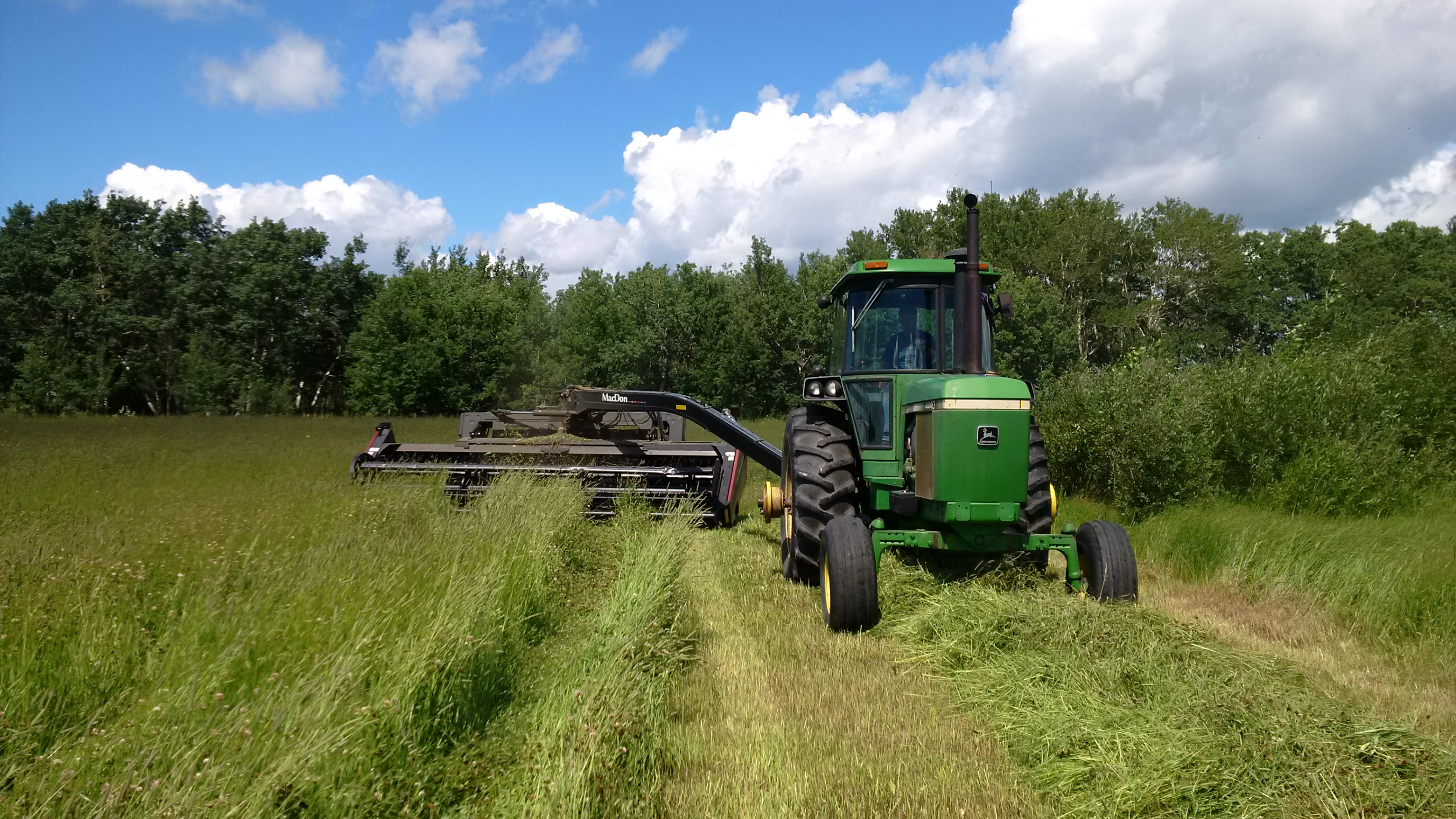 Here below you can see our hay rake, collecting the cut hay into swaths.  The baler will then pick up the swaths and roll the hay into large round bales.  Some finished bales can be seen in the distance.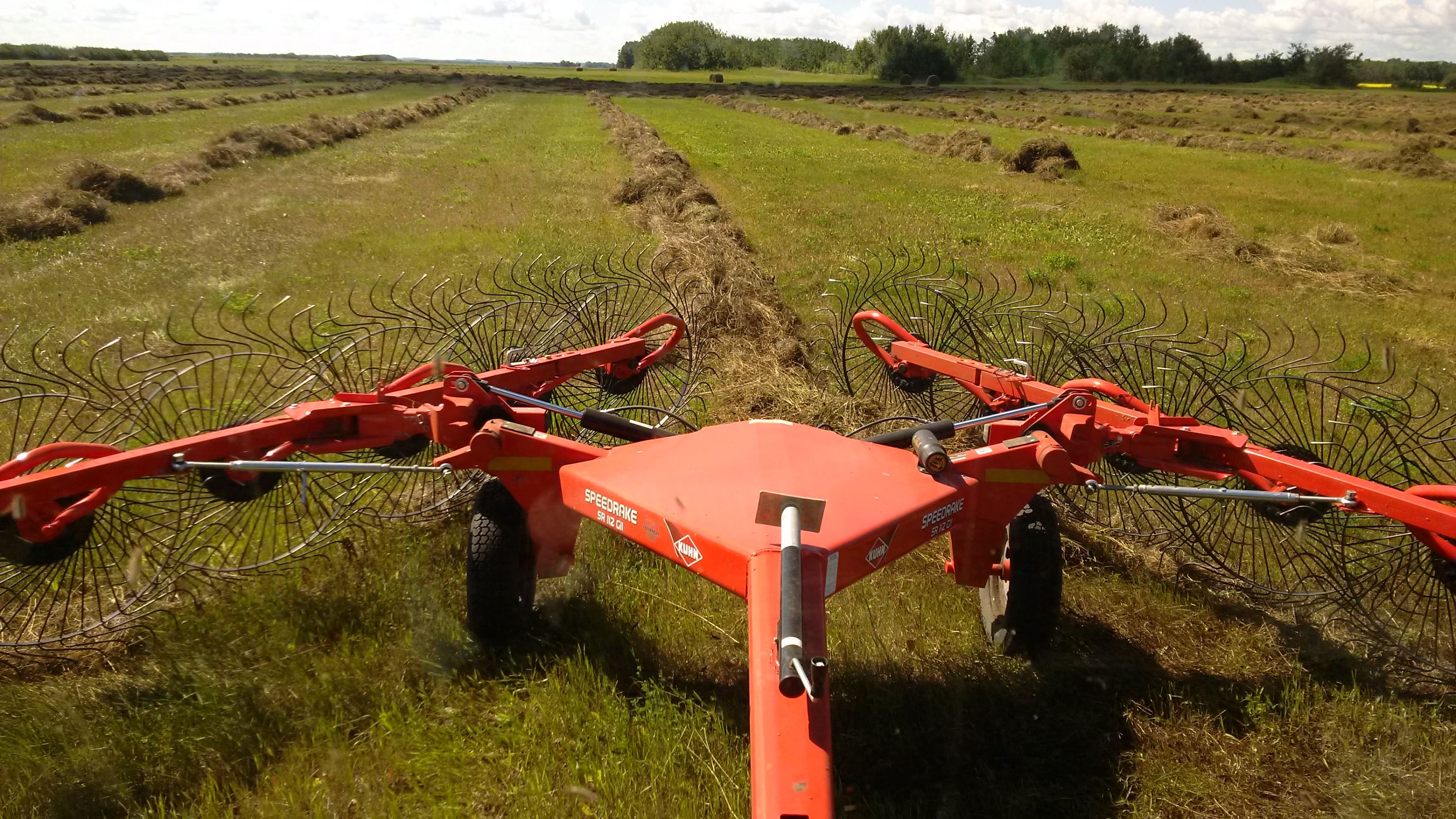 A lot of work goes into raising cattle!
June 25, 2015
Summertime work at the Home Quarter with the help of valued volunteers!
Disinfecting bee nests so they're ready for use by our pollinating friends.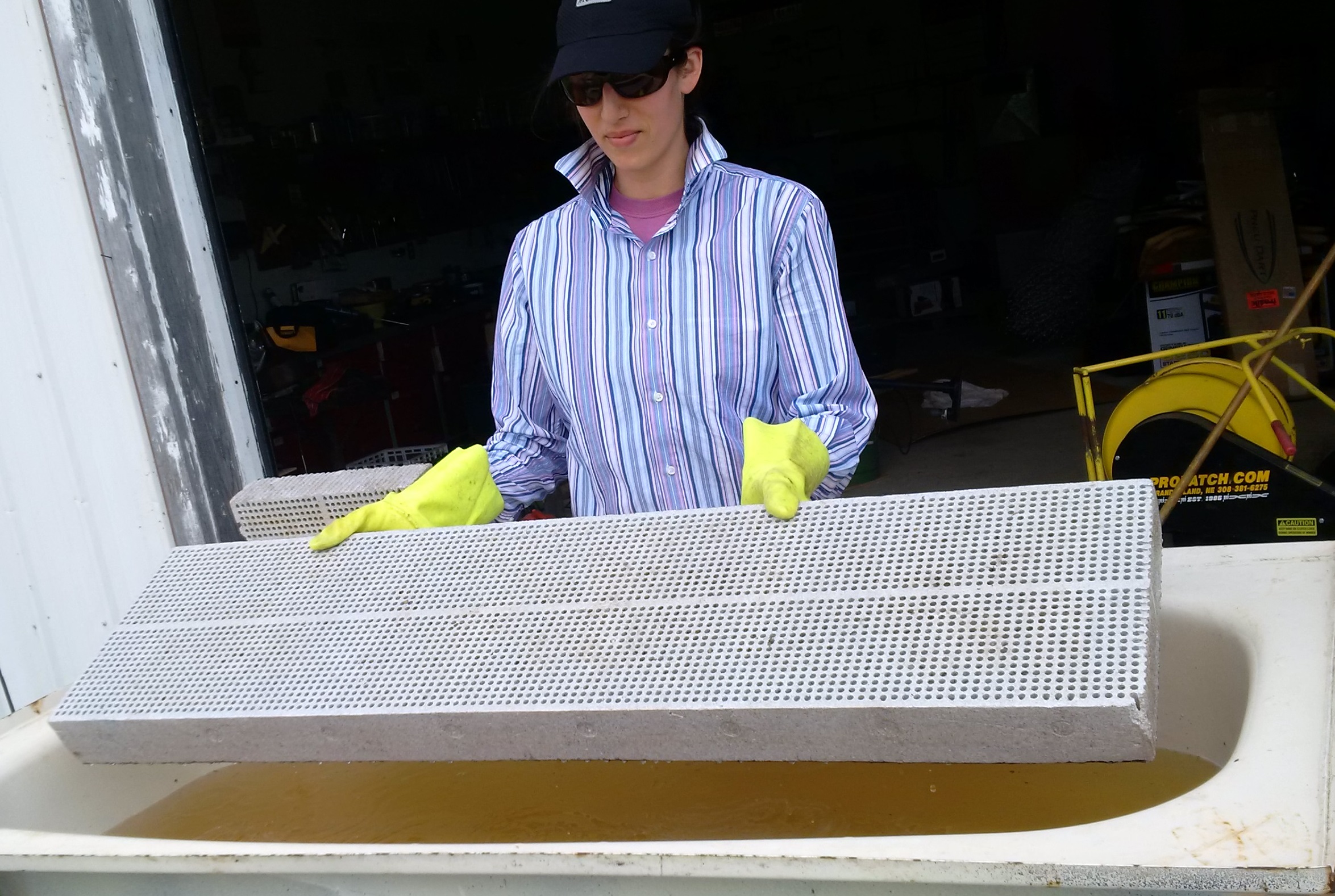 Stacking the bee nests to dry.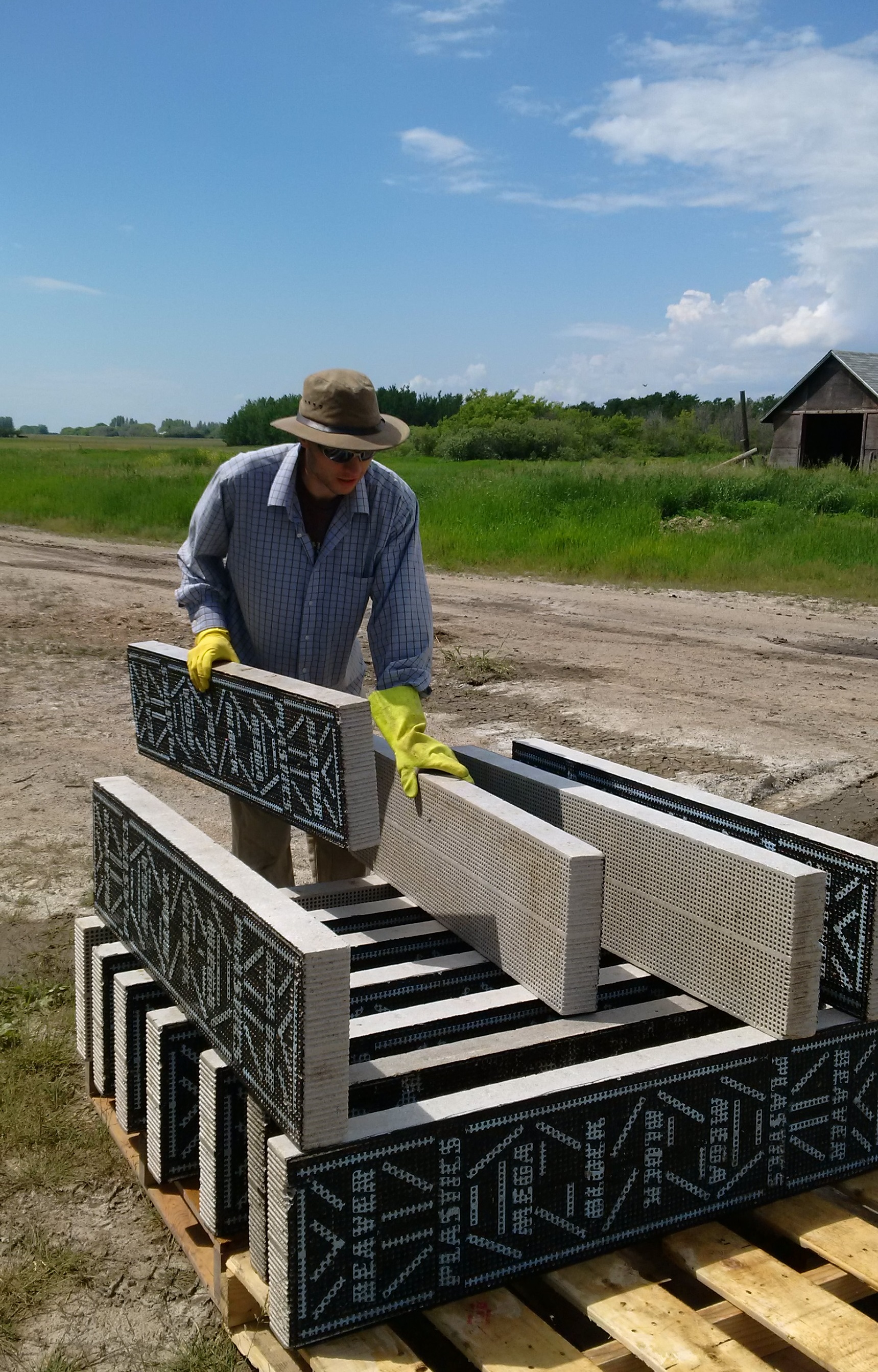 Getting ready for haying.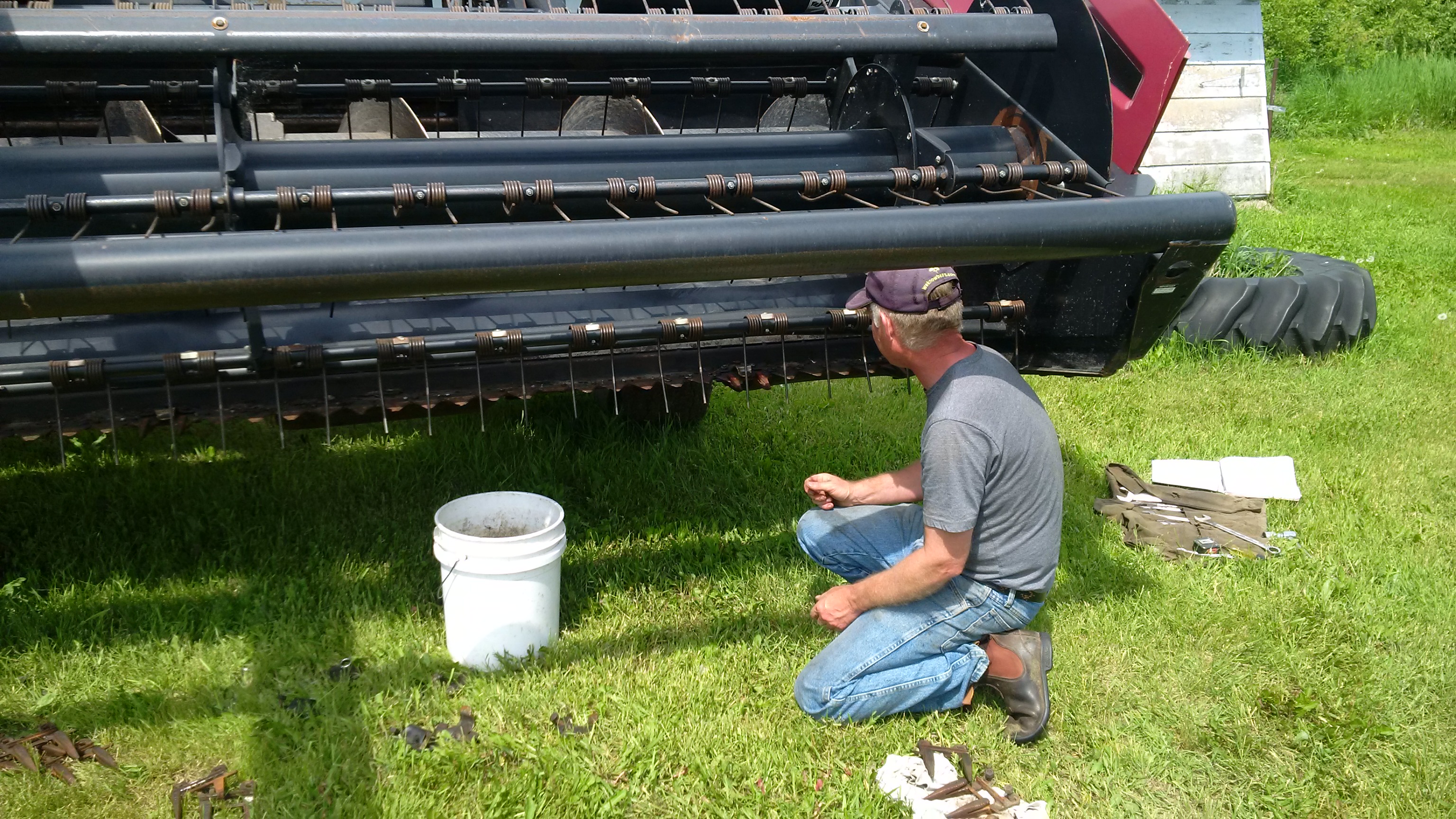 May 27, 2015
Beautiful Spring-time!  How many new babies can you spot?
A robin with an artist's heart built her nest in these coils of wire, hanging on the wall of a shed.  Four blue eggs are inside!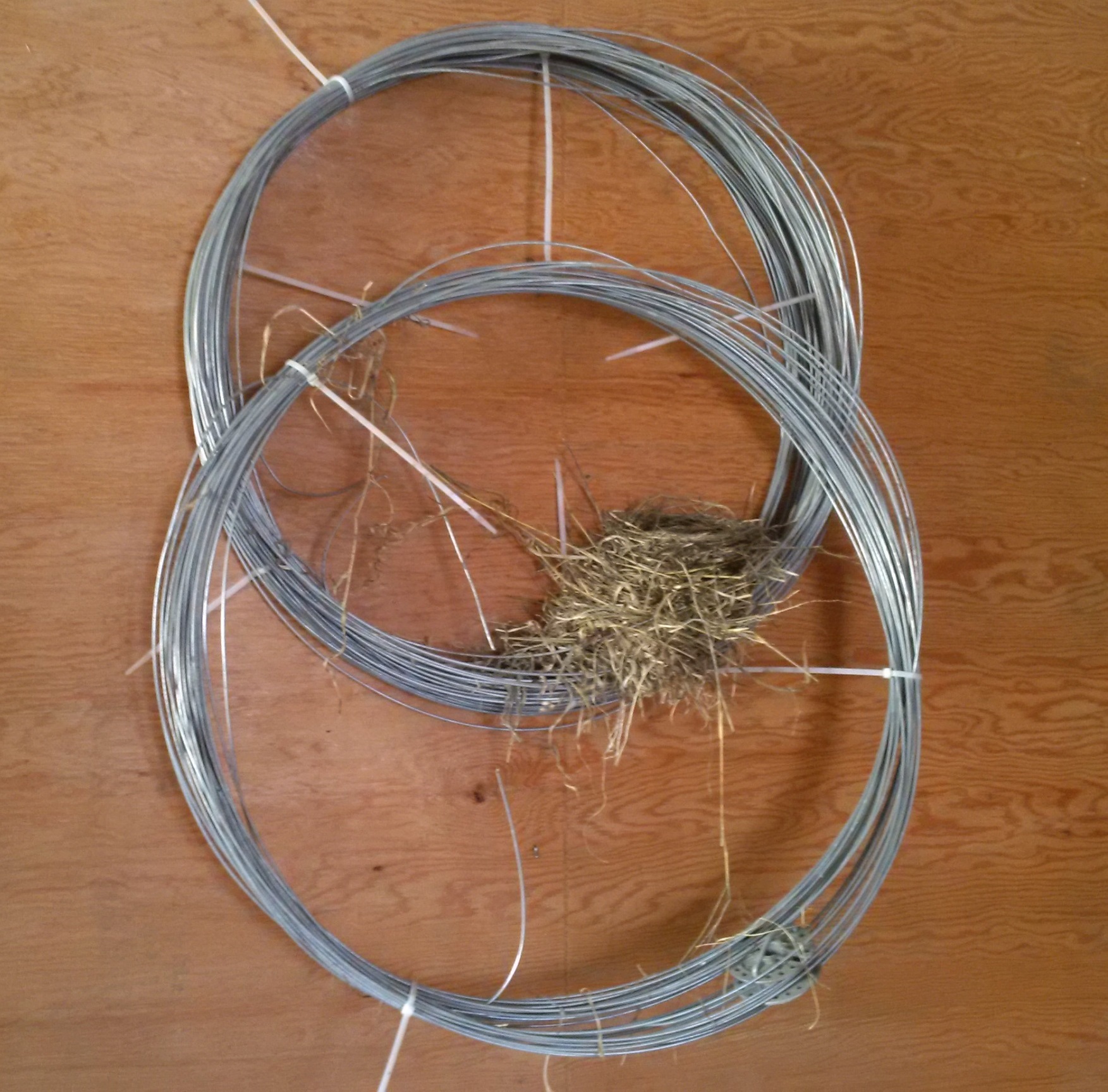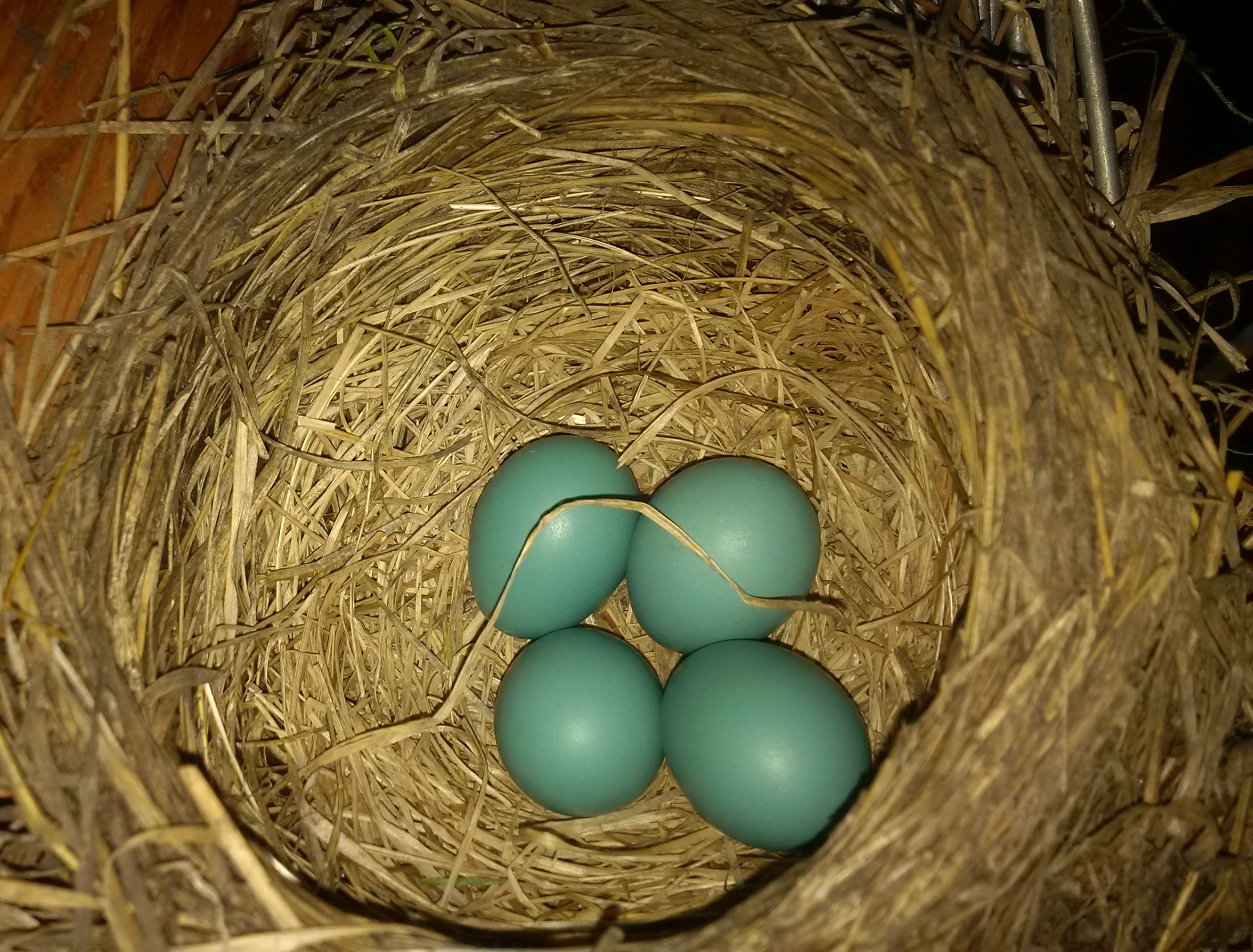 Last but not least, apple blossoms add their cheeriness to the farm!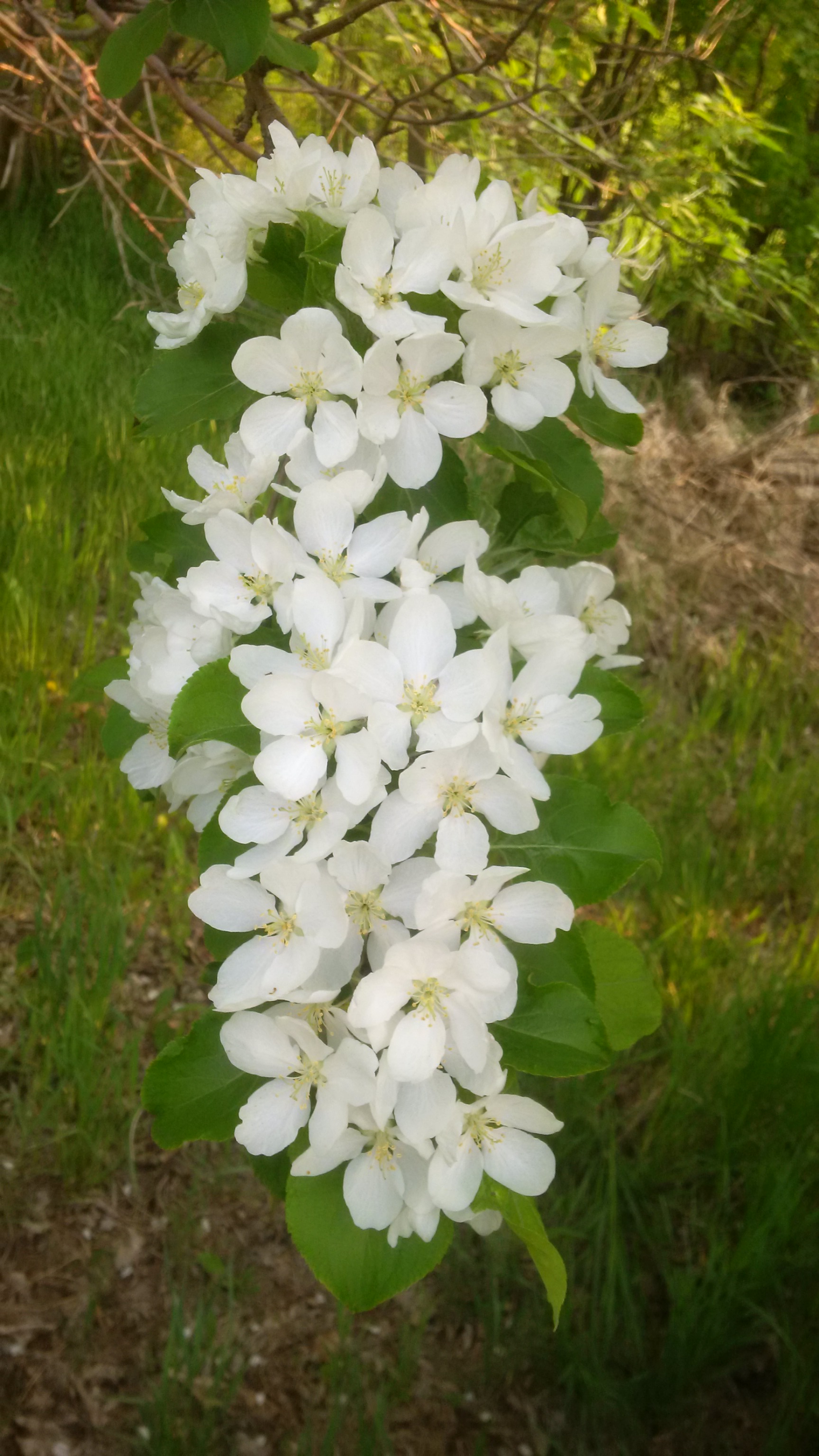 December 10, 2014
What happened today? - the media event regarding the delivery of Farmland Legacies ground beef and hamburgers at the Saskatoon Food Bank & Learning Centre.  Check out our story and theirs at https://t.co/ZLZRuj5xi3!
November 27, 2014
Two days ago on November 25 a shipment of Farmland Legacies ground beef and hamburgers arrived at Saskatoon Food Bank.  This was the first delivery to Saskatoon – from there, other central & northern Saskatchewan Food Banks will receive their portions.  Pictured are Farmland Legacies Executive Director Duane Guina and Saskatoon Food Bank & Learning Center Executive Director Laurie O'Connor, as well as a close-up of the packages processed and delivered by Drake Meats.
Once again, we are so pleased to contribute to our society's good in this way.  We're also pleased that you, our supporters, make this possible with your donations!  Together we work for a better future and help those in need right now.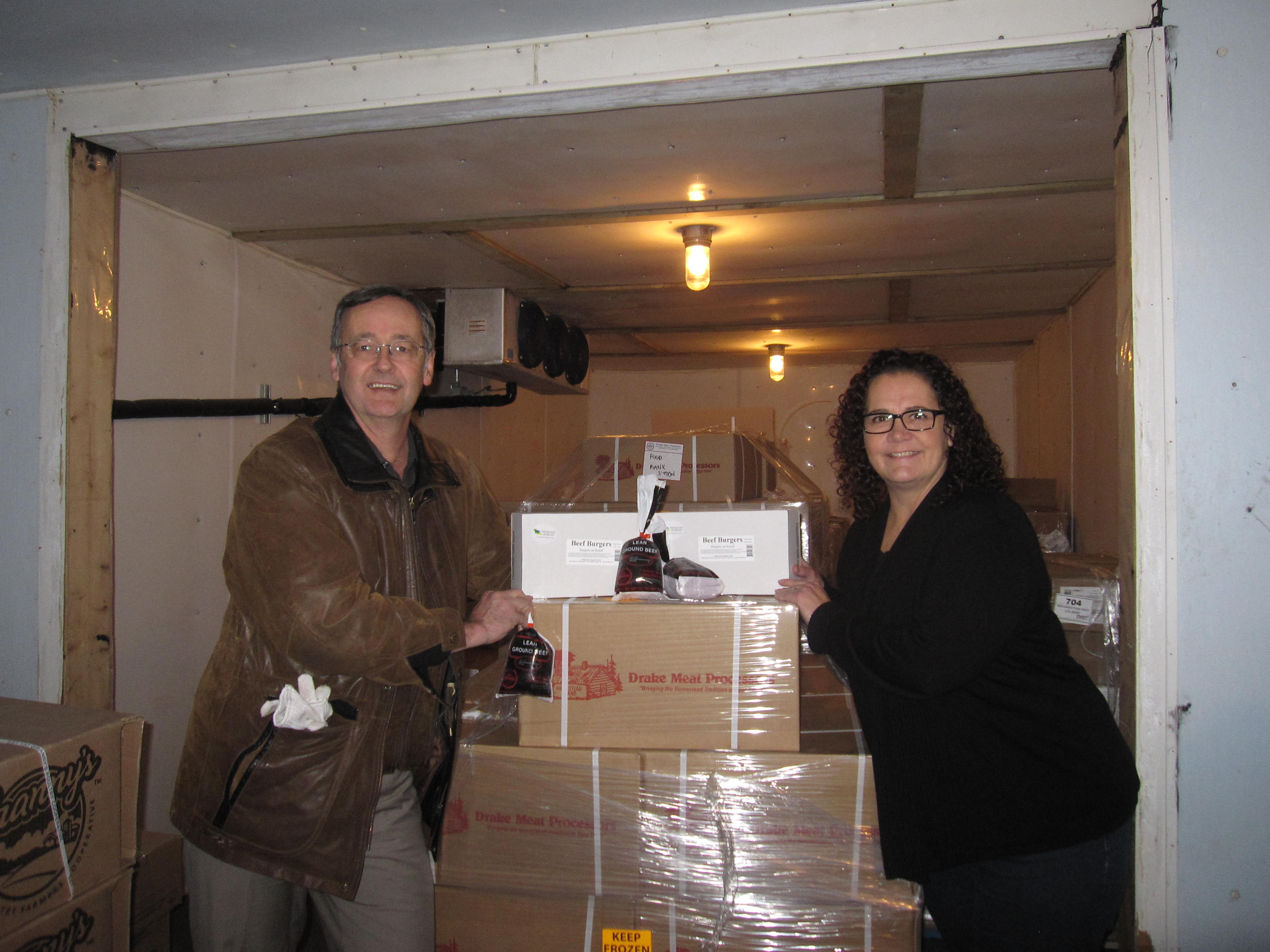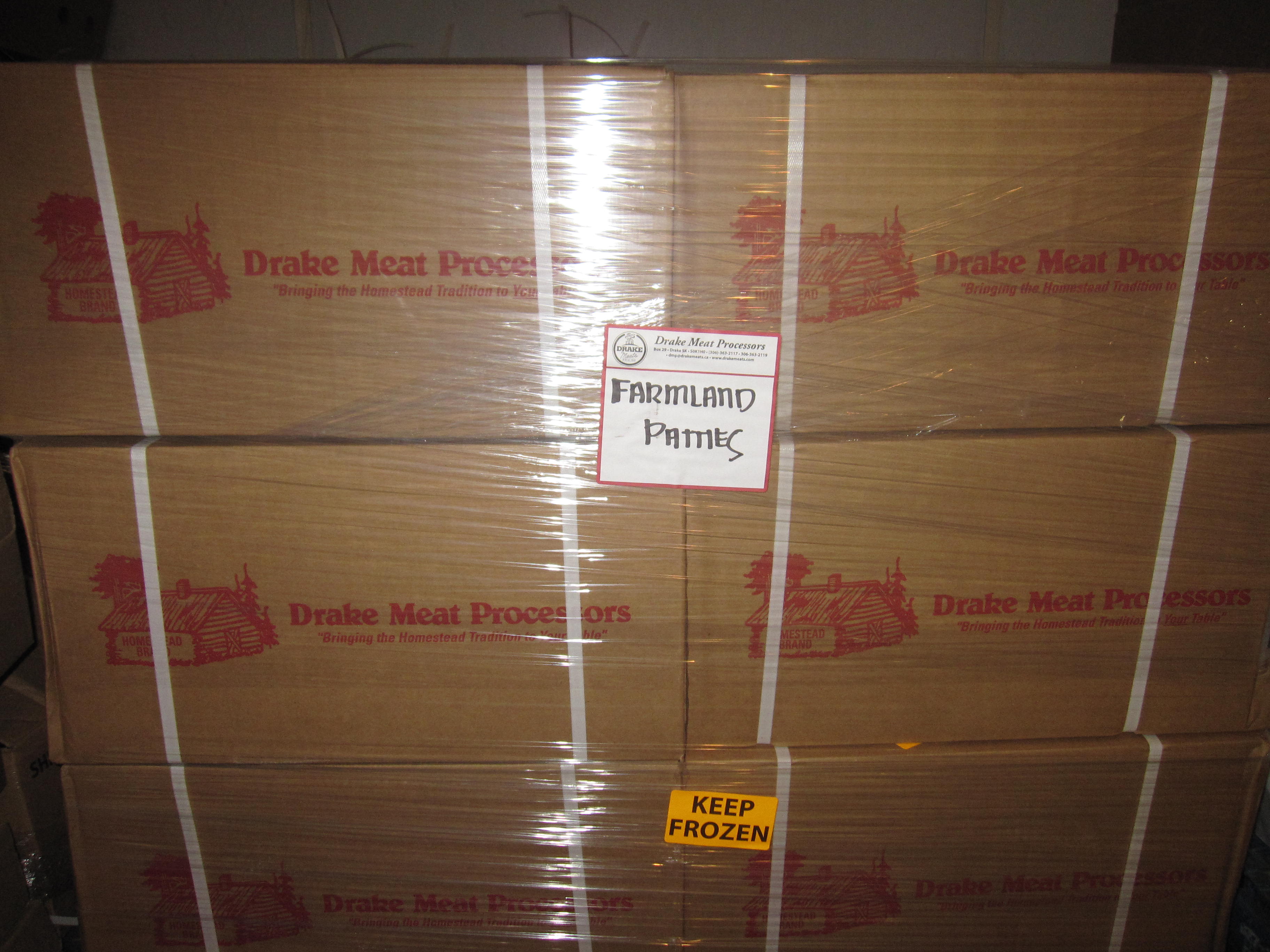 November 12, 2014
I've just returned from a conference in Camrose, Alberta that was called Respecting the Land: Transition to a New Economy. Wow! What a lot of good things going on in that community. Thanks to the organizers for including me and my story with Farmland Legacies in the mix. It was an honor to be among such a thoughtful group of people all looking for ways to live better while we are here on the planet. The speakers were awesome and I'm sure this gathering went a long way to shift consciousness in the right direction!  - Duane
October 27, 2014
Thanks once again to Tracey Zambory and Lars Murran from SUN for coming out today and being part of the media release. As director of Farmland Legacies, I'm so pleased to reach this milestone of delivering good quality protein to Saskatchewan Food Banks. Just over 1/3 of the 19,000 servings enroute to people in need is here in Regina for distribution to the southern food banks. The larger shipment, as there are more food banks proportionately in the central to northern regions of the province, will arrive in Saskatoon before the end of November!! Let's keep the Legacy of One alive and get at least one serving for everyone every month! Thanks so much for your support.
October 16, 2014
World Food Day was founded by the United Nations' Food and Agriculture Organization in 1945, and has been observed annually, every October 16, since 1981. The event was established to increase awareness of world hunger and poverty, and to inspire solutions for world change.  At Farmland Legacies, we believe one of the best ways to do this is by example.  Thanks to the support of friends like you, Farmland Legacies has been able to launch its "Beef for Food Banks" program in Saskatchewan.  Watch the media for more details coming soon!!
October 3 - 2014
Farmland Legacies is pleased to announce the addition of Drake Meats as the processor for the Saskatchewan Food Banks beef program!!  Processing of ground beef begins today, as well as production of the first hamburgers.  A huge thank you to Kelly Ediger for his willingness to support and help with the delivery of this program.  We look forward to a long and successful working relationship with Drake Meats, and increasing the nutritional level of Saskatchewan Food Bank hampers.
May 1 - 2014
A great day today for Farmland Legacies as the Saskatchewan Union of Nurses (SUN) help launch the Legacy of One! It is so fitting that health care professionals would get it – the link between land, food and health.  
The Legacy of One hopes to make that link clearer through the simple act of getting one nutritious serving of protein into every Saskatchewan food bank hamper every month.  All it takes is one – one dollar a month from enough people and we can have a significant impact on the food system. 
People need to realize that they vote for the food system we have with every food dollar they spend every day.  There is a direct link to their health and the health care system we have today.  Saskatchewan is known in the Guinness World Records as being the most generous people in the world.  Let's become the healthiest people on the planet too!!
THANKS SUN – you truly are leaders in health care!