December 20, 2017
An acrostic for you this Christmas!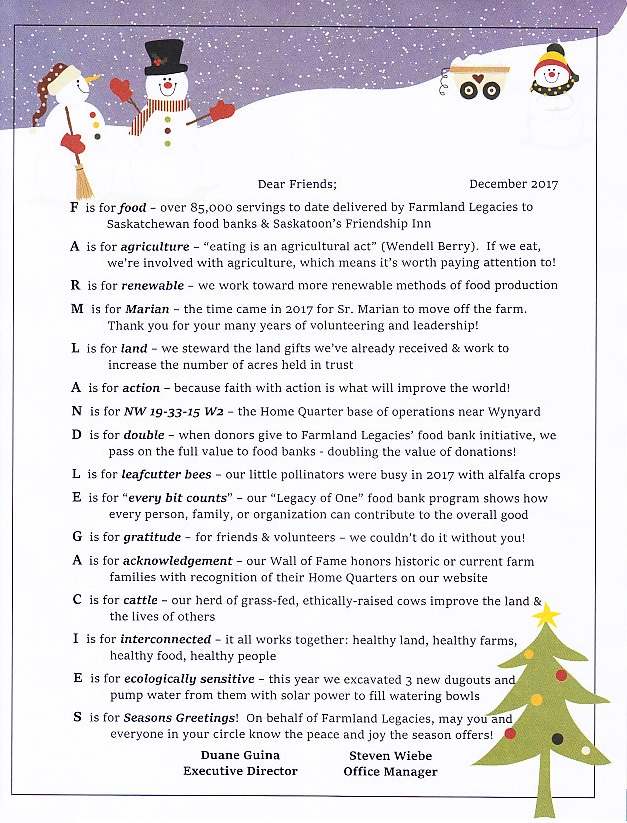 November 9, 2017
Thanks to the Western Producer and article writer Shirley Byers for the feature on Farmland Legacies in the Nov 2 issue!  Here's the link.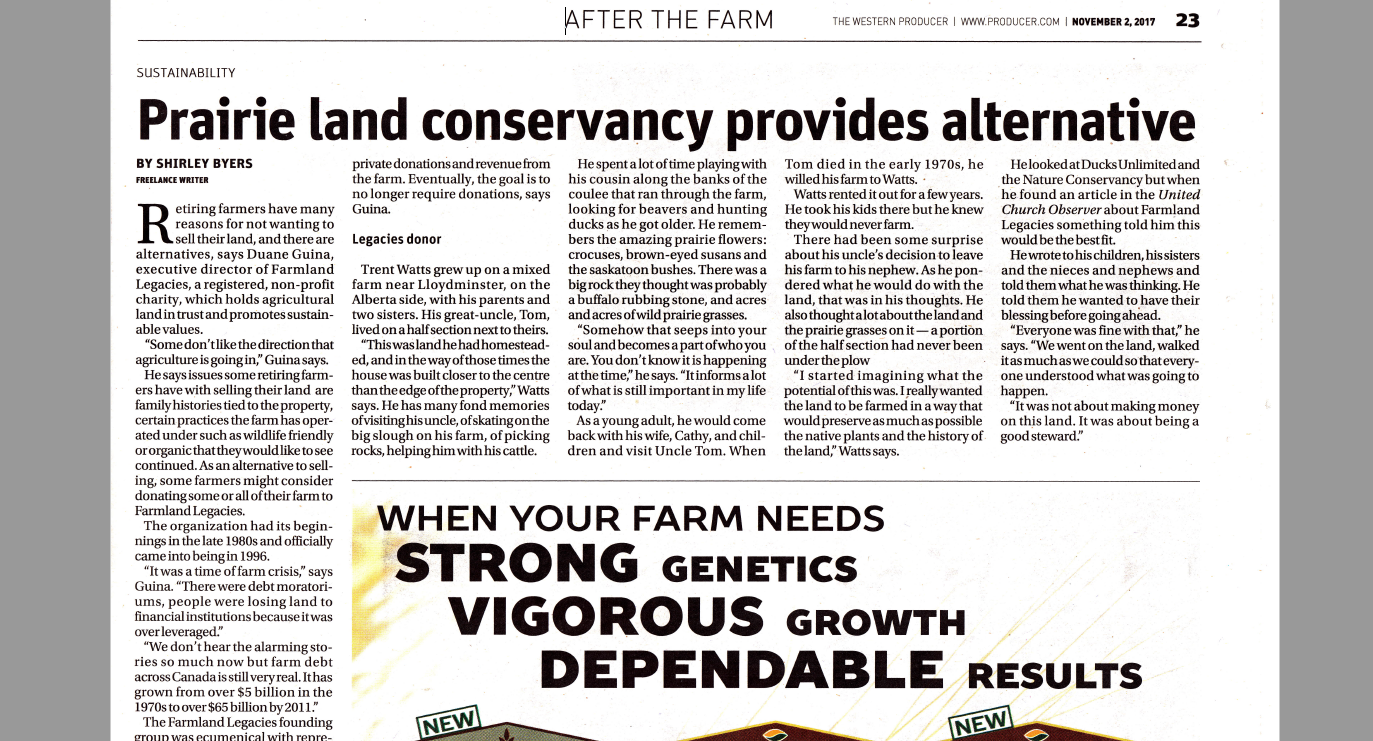 October 10, 2017
Dear Friends,
I hope that everyone had a wonderful Thanksgiving weekend celebrating the abundance and freedom that most of us enjoy in Canada.  It's often a big contrast to switch gears to World Food Day (October 16), and contemplate the many in our midst that were not as fortunate and went to bed hungry.
This year, the theme of World Food Day is #zerohunger.  There are several reasons why we should care about that.
- The right to food is a basic human right
- Zero hunger will save the lives of many children each year
- A dollar invested in hunger prevention could return between $15 and $139 in benefits
- Proper nutrition early in life could mean 46 percent more in lifetime earnings
- Eliminating iron deficiency in a population could boost workplace productivity by 20 percent
- Zero hunger can help build a safer, more prosperous world for everyone
Farmland Legacies continues its food bank program "The Legacy of One" where every dollar it receives through this appeal ensures the same amount of servings will be delivered to food banks this fall.
Donations may be made through our website or by mail.  Please make any cheques payable to "Farmland Legacies".
Thank you!
Duane Guina, Project Manager
On behalf of everyone here at Farmland Legacies – staff, volunteers, board members