June 1, 2017
We are busy adding 3 new dugouts around the pastures on the farm, in order to better manage our herd.  All part of our committment to the Legacy of One, our program that supplies quality ground beef to Saskatchewan's food banks and Saskatoon's Friendship Inn.  Be part of the Legacy! www.farmlandlegacies.org/donate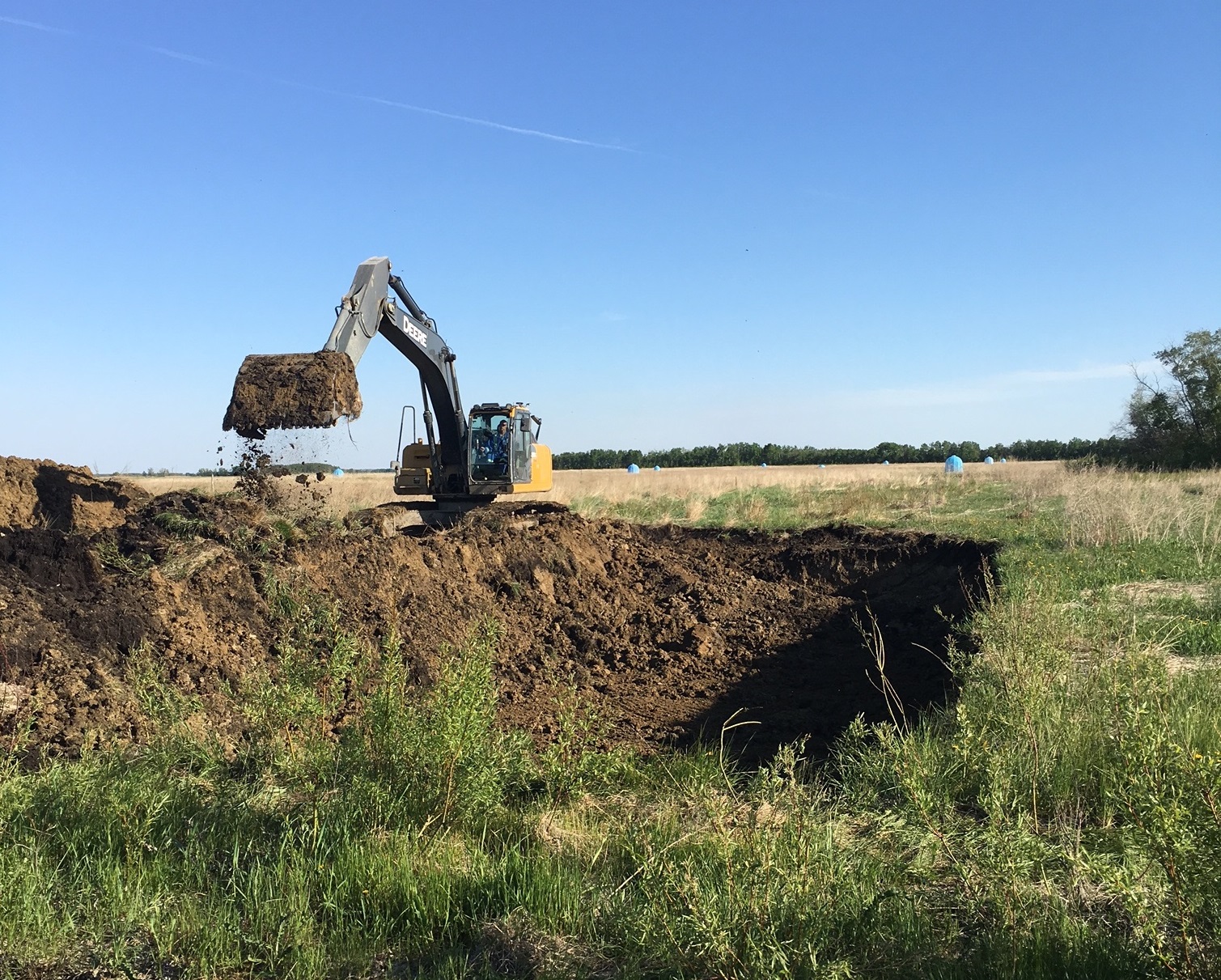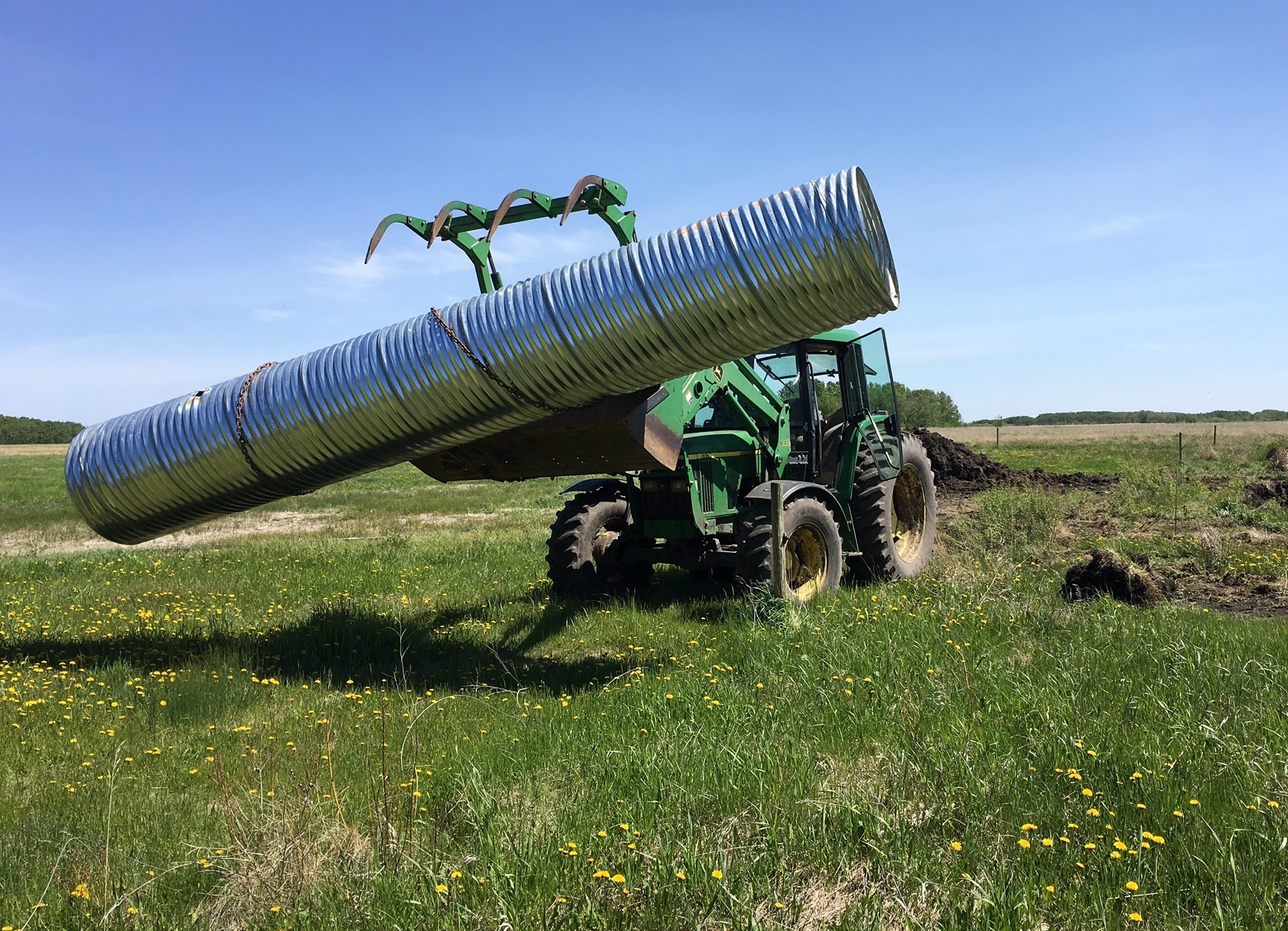 March 2, 2017
Thanks to Small Farm Canada for featuring an article about us in their Jan/Feb 2017 issue!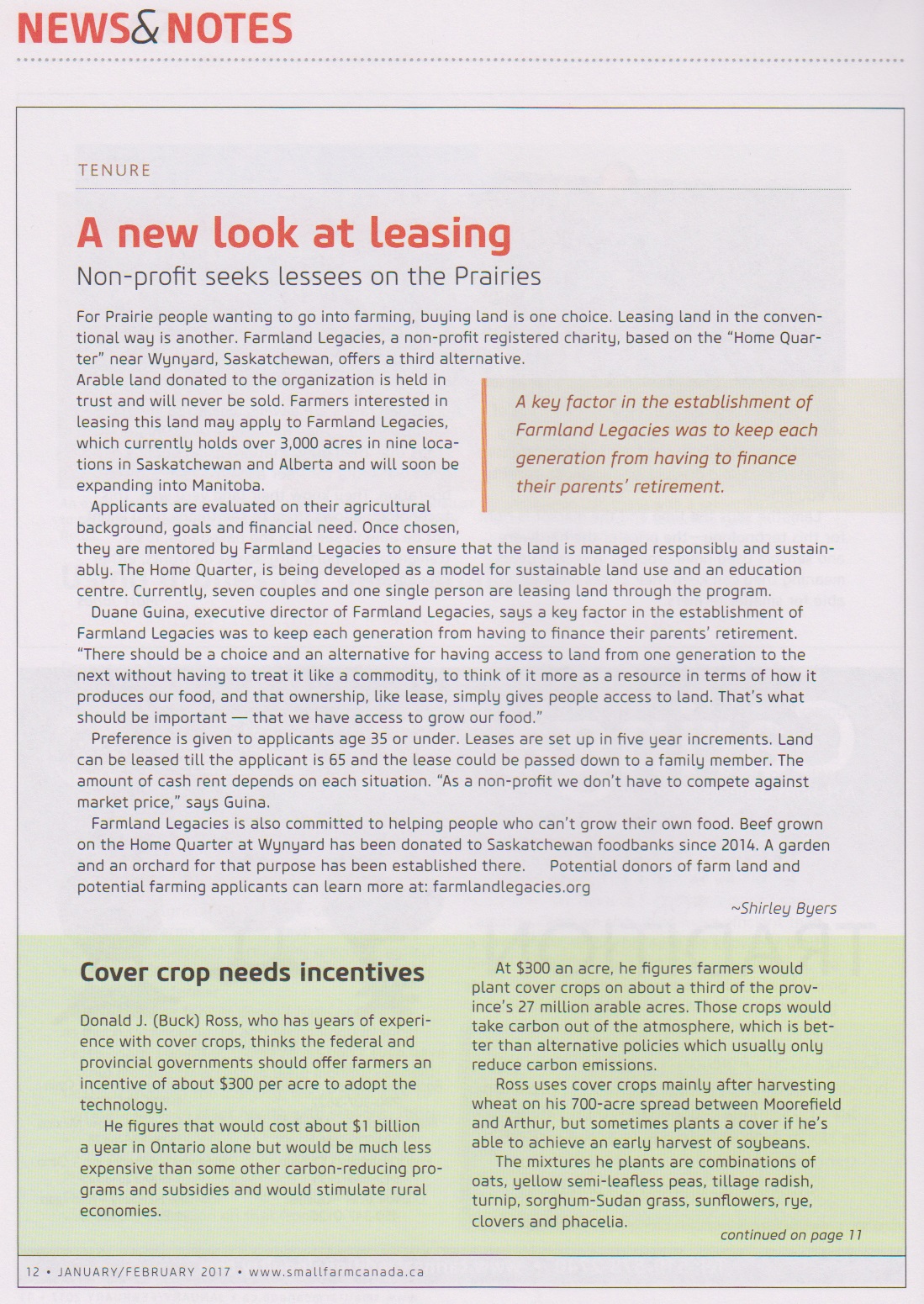 February 16, 2017
Today we're stripping leafcutter bee larvae from their nests.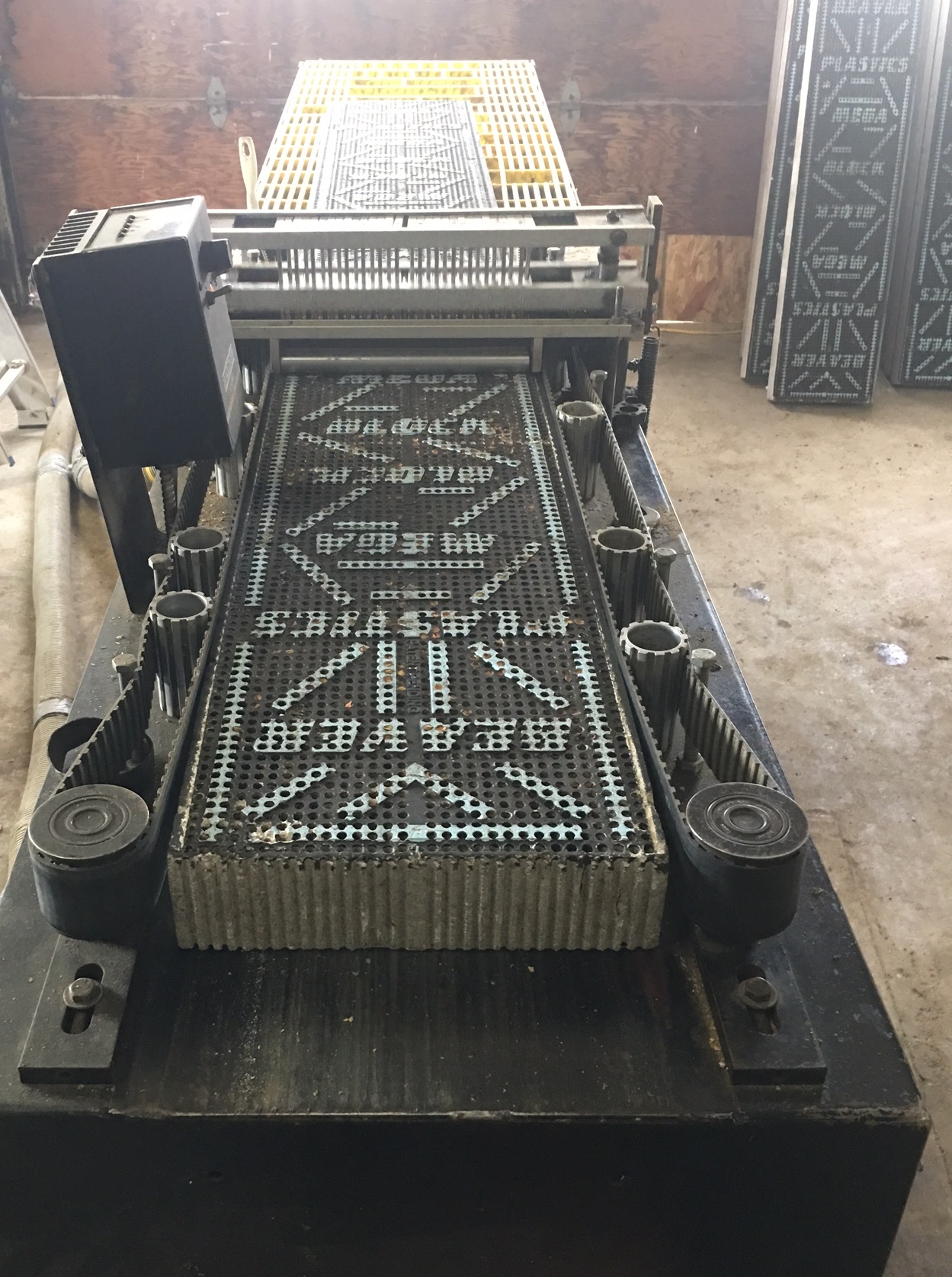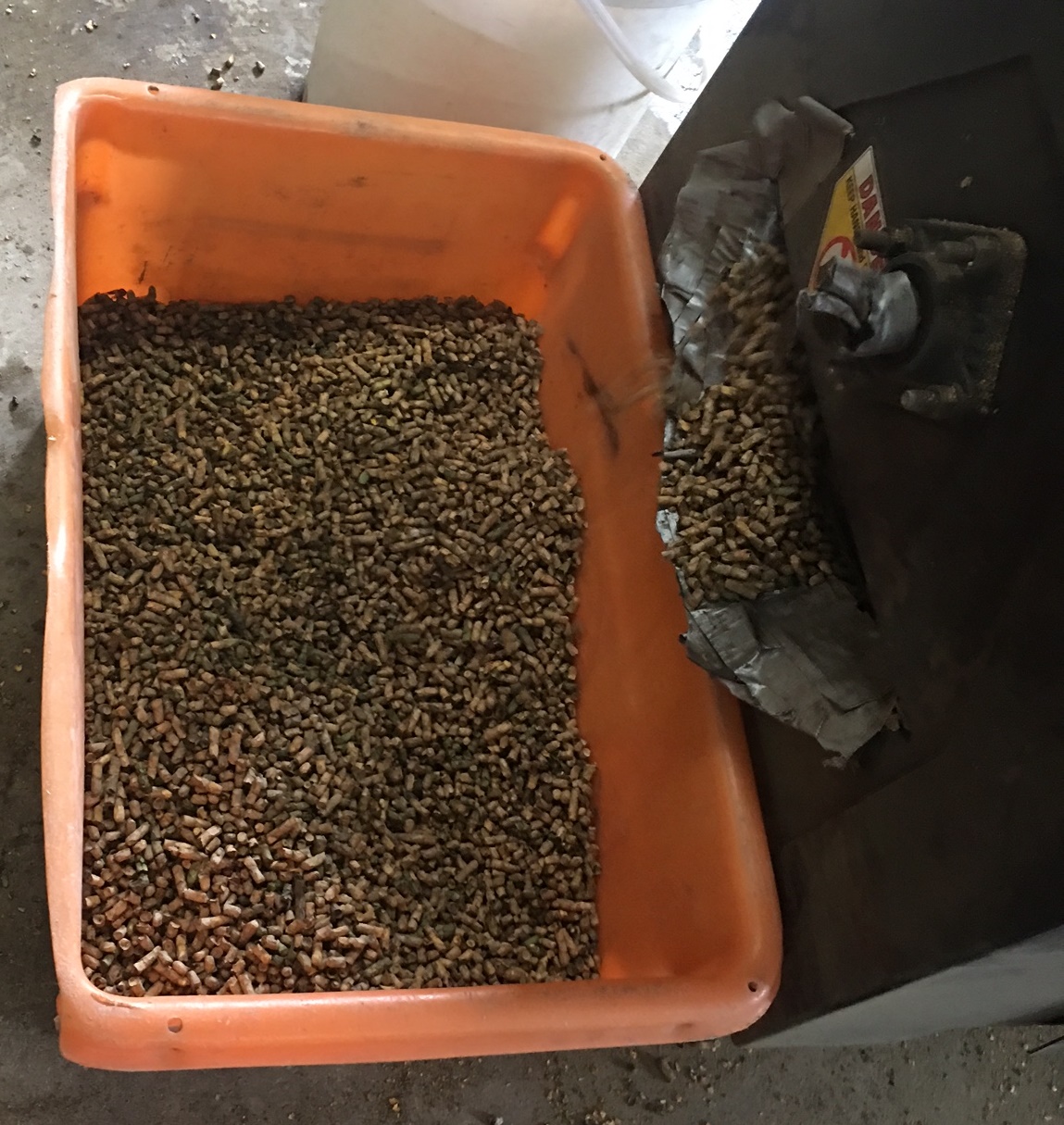 The stripping machine pushes the larvae from their nests into a container.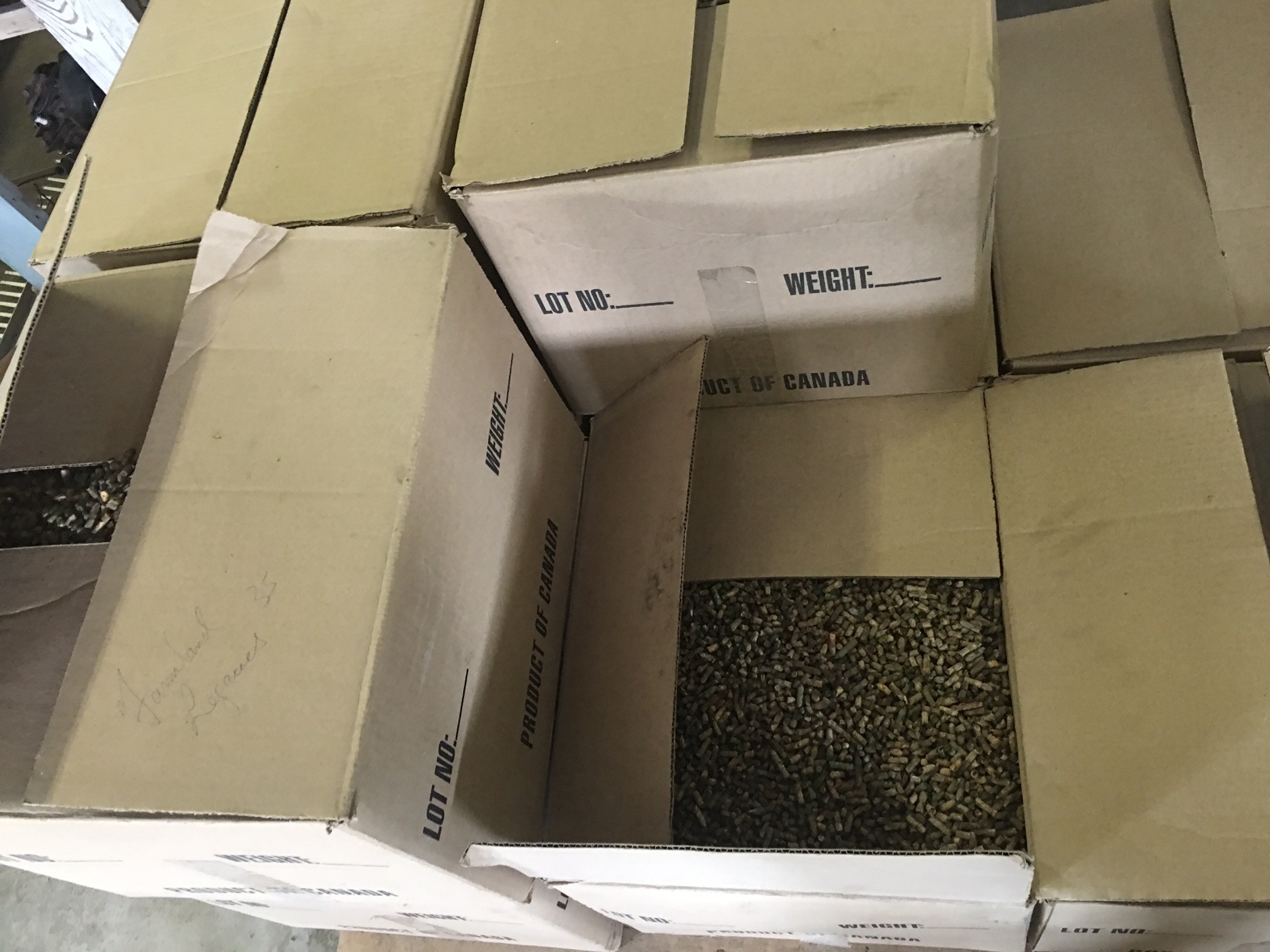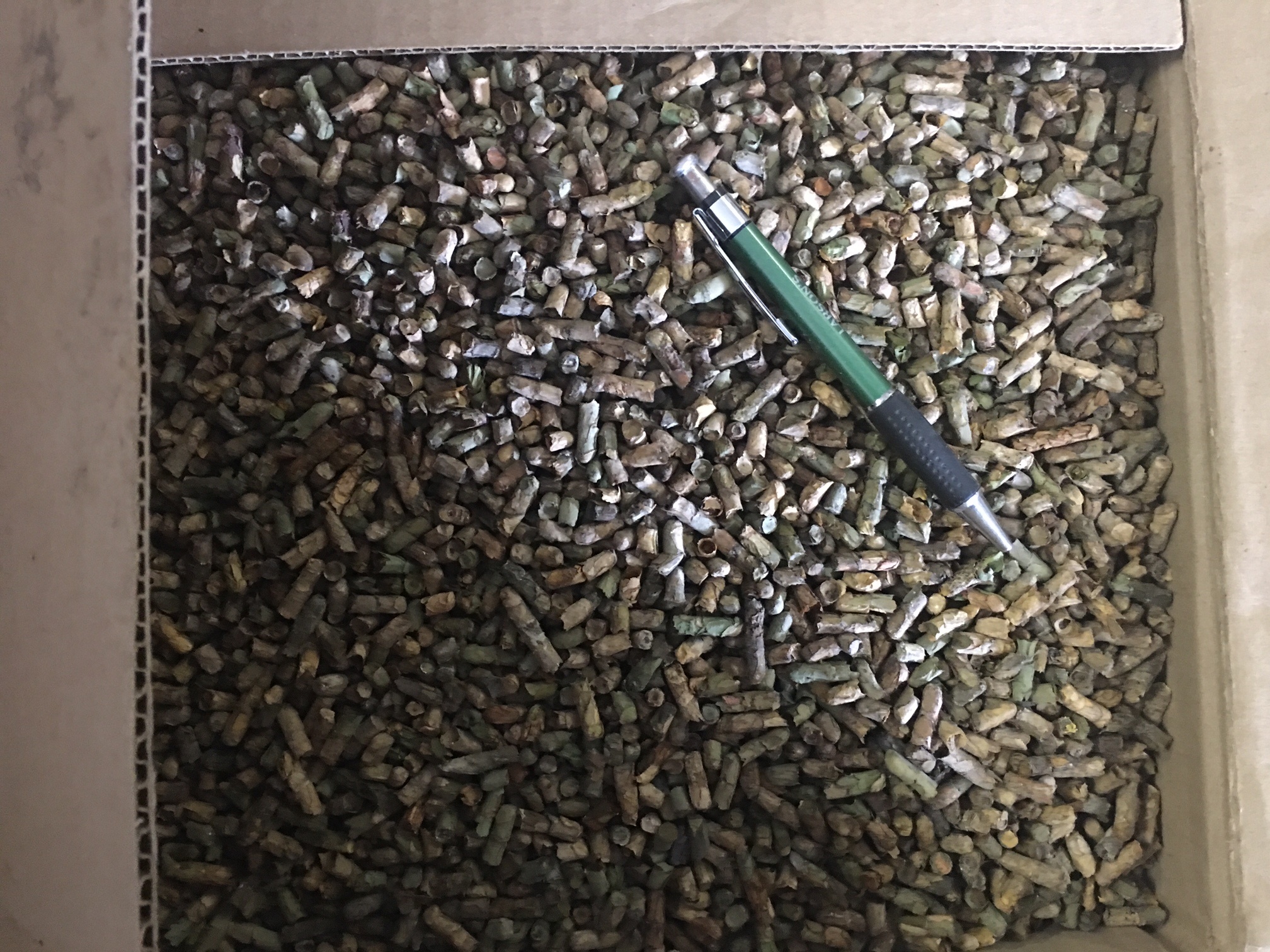 Then they're boxed up, and kept for incubation in spring!
Why do we do this?  Here's some quick reasons: 1) Leafcutters are great pollinators; 2) this is a very sustainable approach to agriculture; 3) alfalfa fixes nitrogen; 4) when you're only harvesting such a small-sized seed, a very high percentage of organic matter is returned to the soil.