February 21, 2019
We are so grateful for The Mosaic Company - Canada's support of our leafcutter bee and food bank beef programs! Partnering together on this initiative helps build the health of our communities and of the land that sustains us. Thank you!
Check out what Mosaic wrote about our parternship: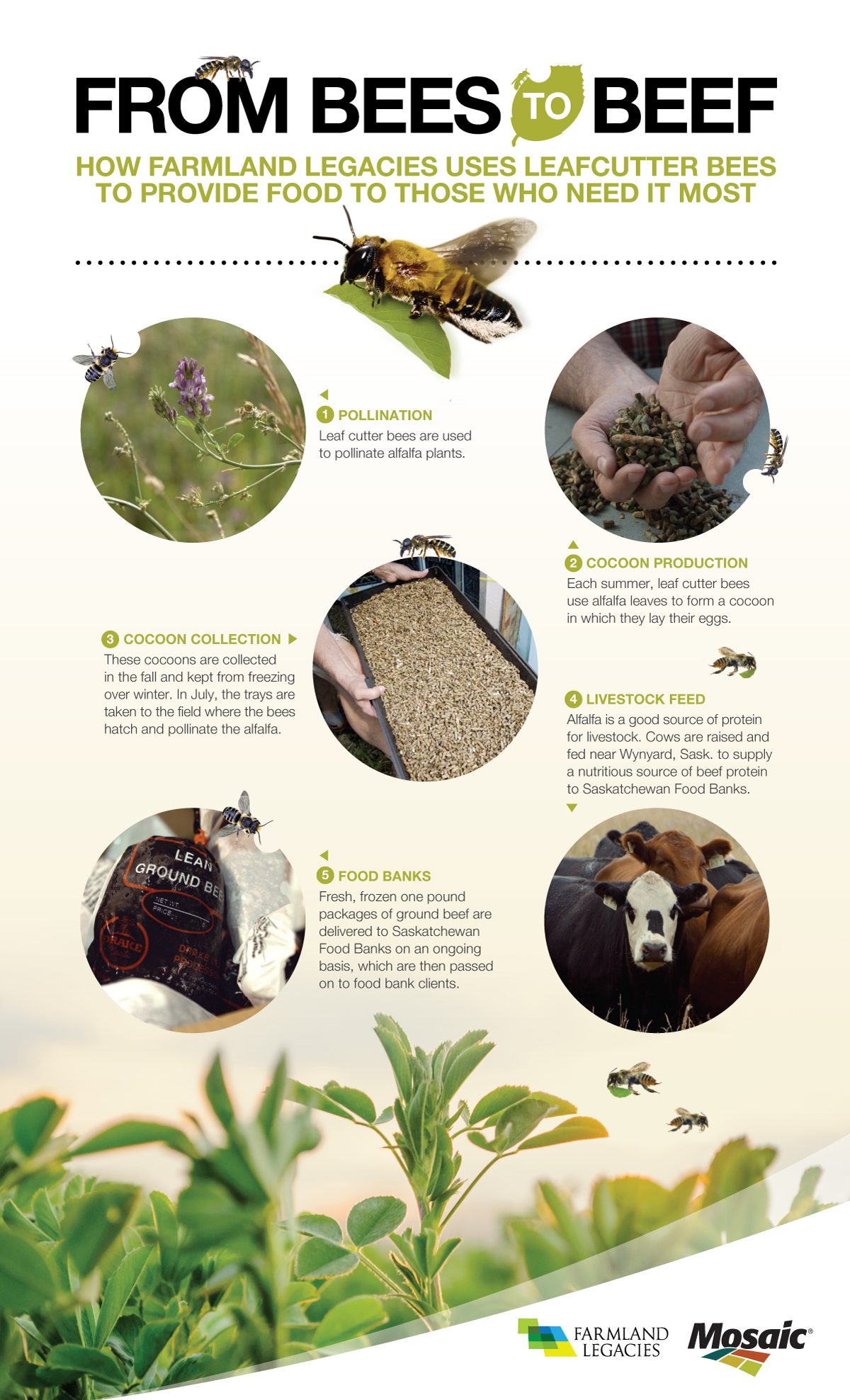 January 30, 2019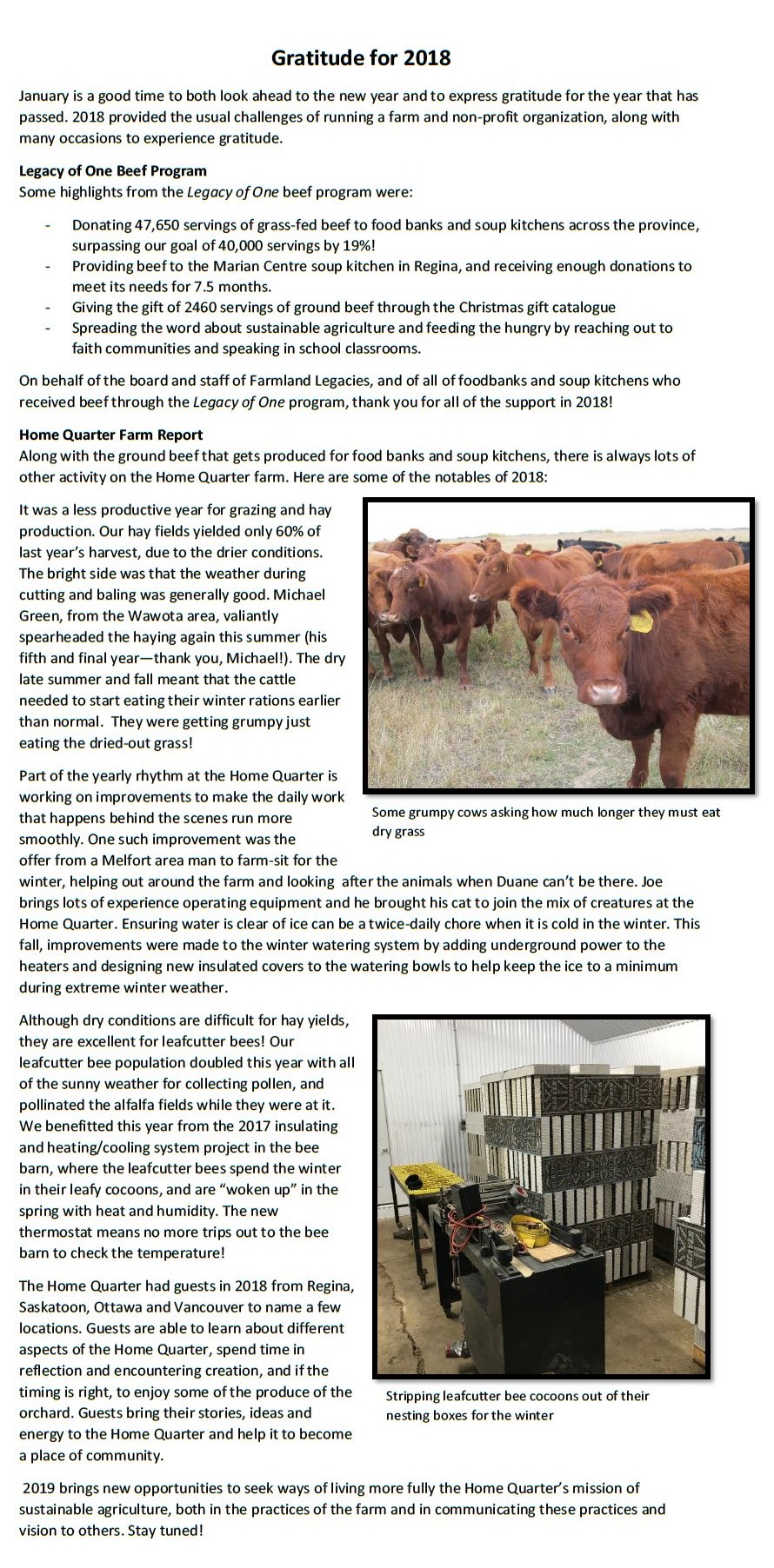 April 25, 2018
The new calves of 2018 are making their appearance!  Thank goodness the snow is finally gone.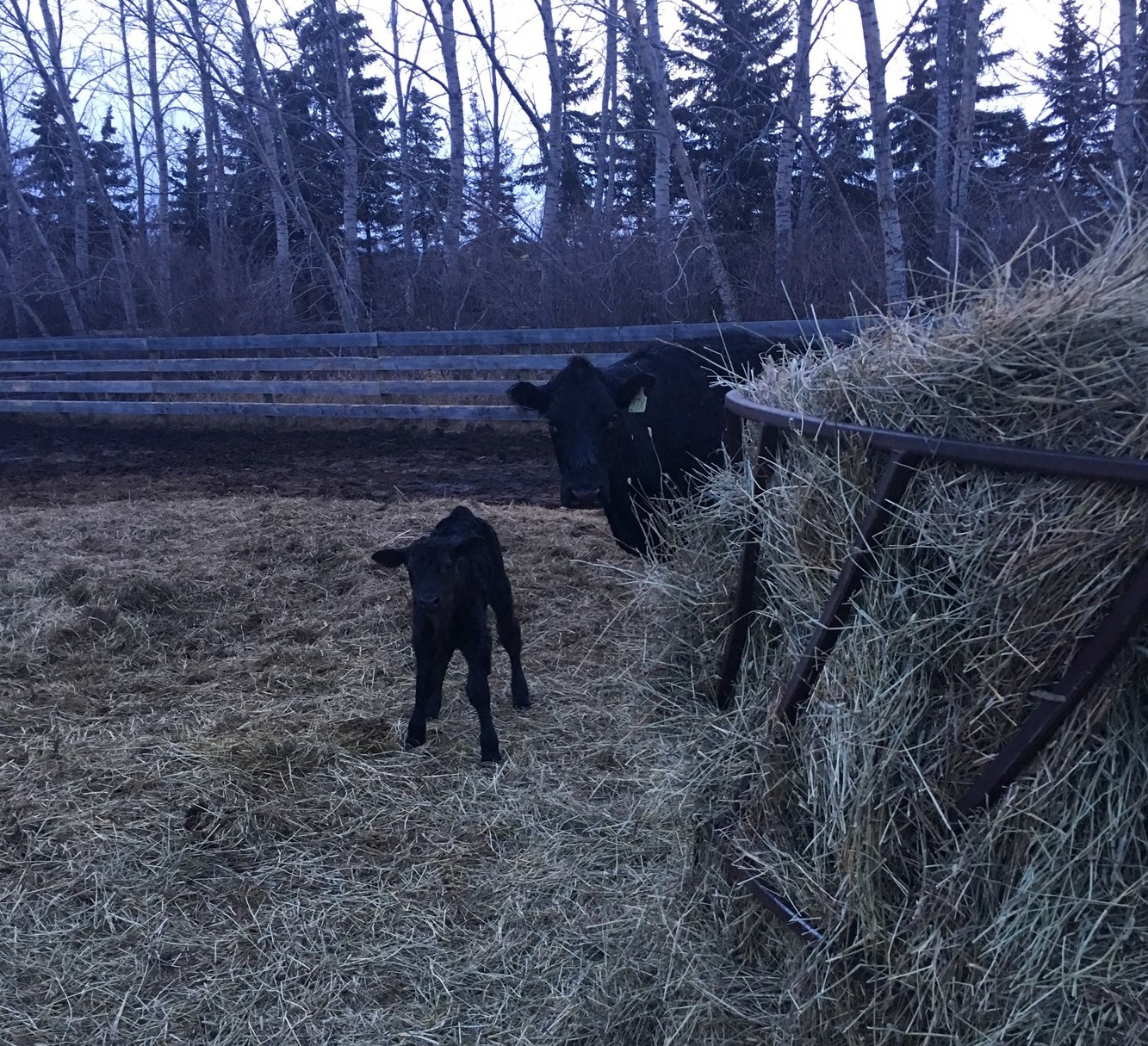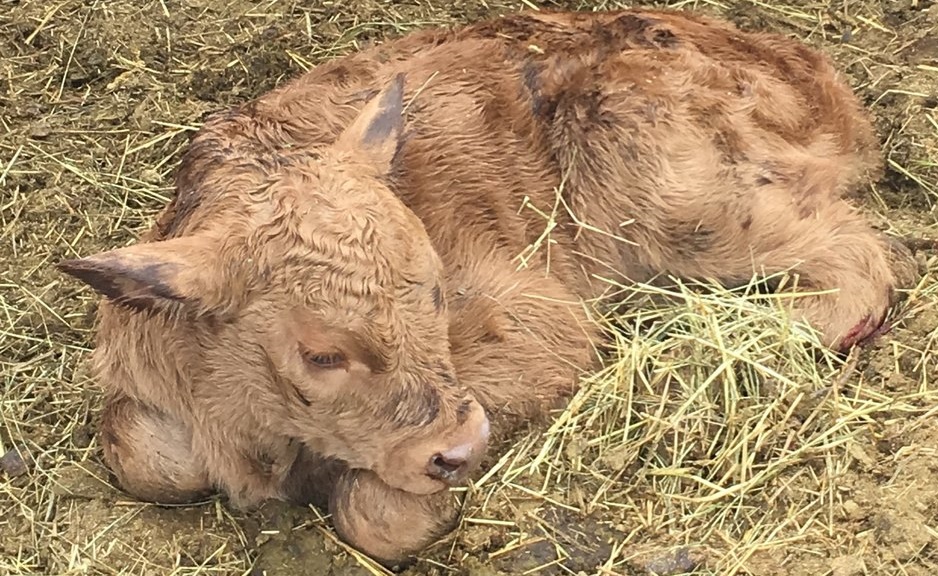 Check out the amazing facial markings on this newborn.